Certain foods are not to everyone's taste, but some edibles are deemed bad enough to have been banned.
Nutritional proof expert and educator Liberty Mills says there is a growing awareness among legislators relating to health, the environment and the ethical treatment of animals with the manufacture and consumption of food.
She told Newsweek: "Countries worldwide have not only their traditional foods, often native to sometimes just one area in the country, but also food favorites and food no-nos.
"Across the globe, especially in Europe, Governments and food safety bodies are getting stricter with the use of certain chemicals in the food industry.
"Research and evidence have emerged over the years to support how consumption of many added ingredients such as food colorings can have adverse and sometimes life-threatening effects on people."
Read on to learn some of the most extreme examples of foods banned around the world.
1. Genetically Modified Foods (GMO)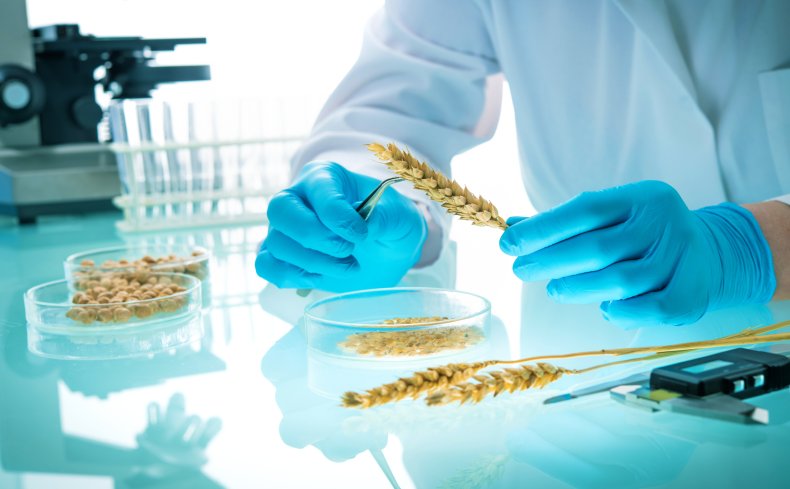 GMO are a controversial topic and the following countries have decided upon a total ban: France, Germany, Austria, Greece, Hungary, the Netherlands, Latvia, Lithuania, Luxembourg, Bulgaria, Poland, Denmark, Malta, Slovenia, Italy and Croatia.
The nutritional proof expert said several other countries within the European Union (EU) have also chosen a partial ban on the foodstuffs over a "question mark" over the impact on human health.
2. Durian fruit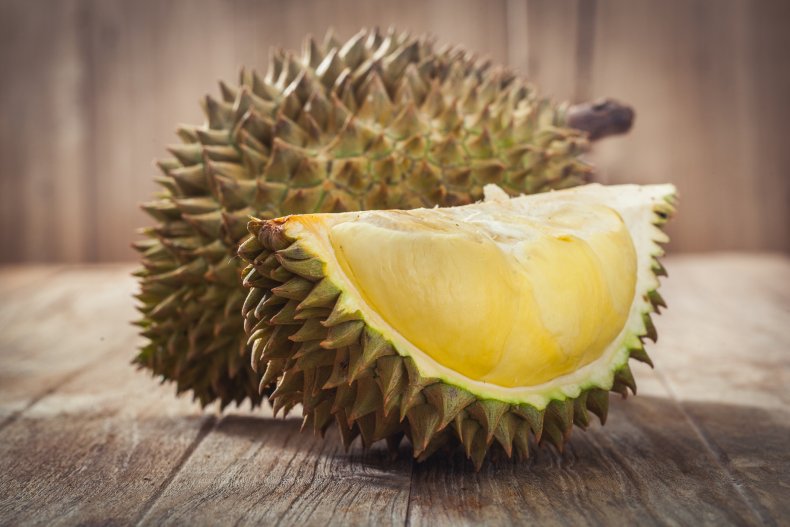 Despite its popularity in Asia, the durian, described as the world's most foul-smelling fruit, is banned from eating in public spaces and public transport in Singapore.
3. Chlorinated Chicken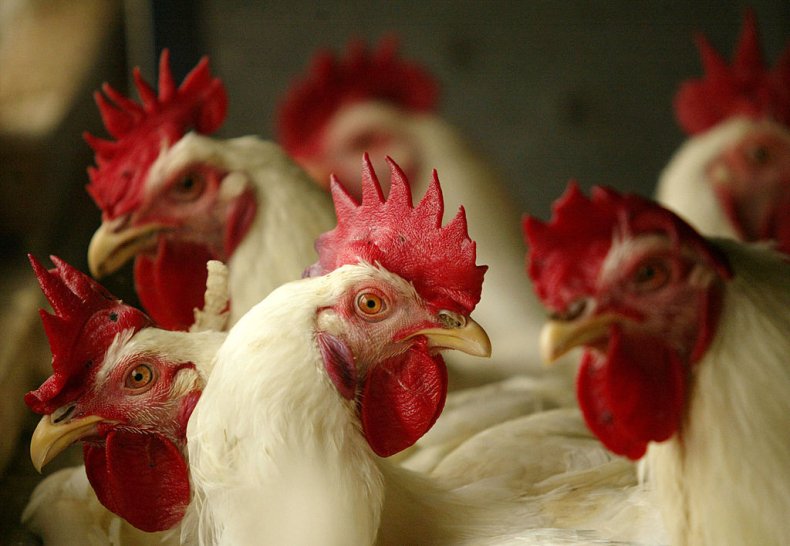 Poultry washed in chlorine is banned in the U.K. and is also not allowed under European Union (EU) law.
Mills said: "The EU suggests the use of chlorine allows U.S. farmers to be careless with the welfare of the chickens and also their feed."
4. Chewing Gum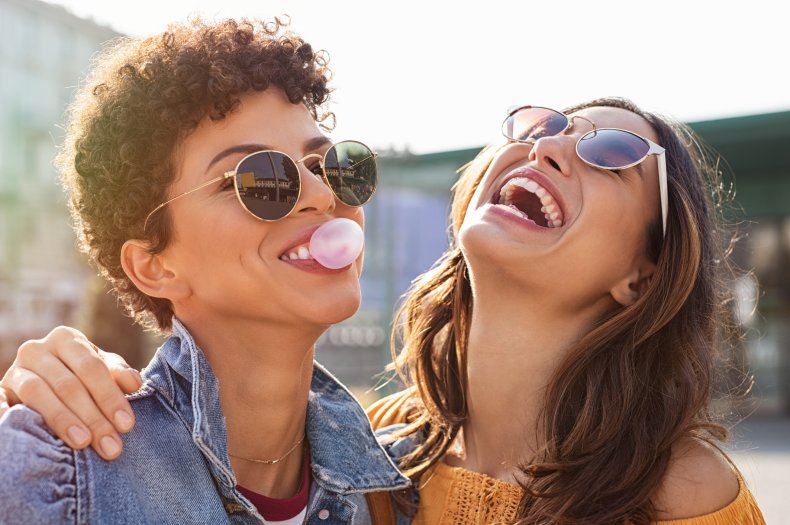 Singapore banned chewing gum back in 1992 in an attempt by the Southeast Asian state's authorities to keep the island clean in conjunction with laws against littering, spitting and graffiti.
When questioned by a reporter about implementing the chewing gum ban, Singapore Prime Minister Lee Kuan Yew is quoted as saying: "If you can't think because you can't chew, try a banana."
5. Certain Fat-Free Products, like Fat-Free Chips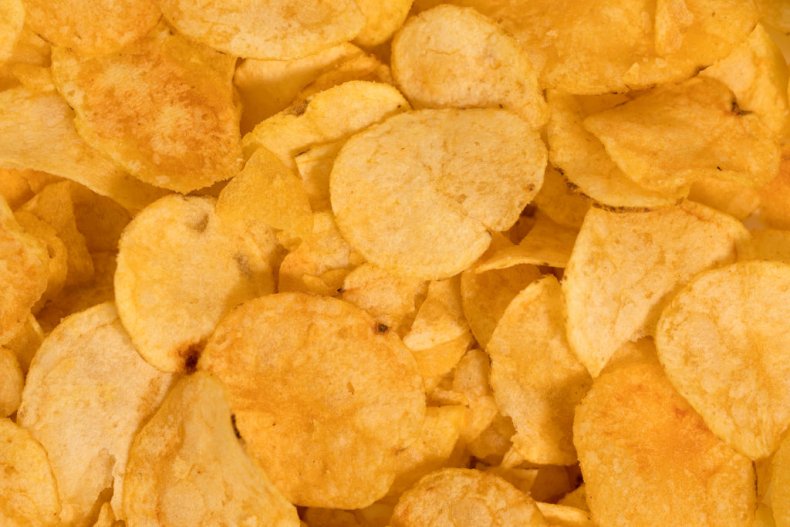 Although commonly available in the U.S., certain fat-free products containing the oil substitute Olestra are banned in Europe and Canada.
This chemical has been linked with inhibiting the body's ability to absorb vitamins.
Mills said: "It's also linked to diarrhoea, cramps and gut microbiome issues. With the information of the Vagus Nerve and the Gut-Brain axis, we know a happy belly is a happy mind."
6. Bushmeat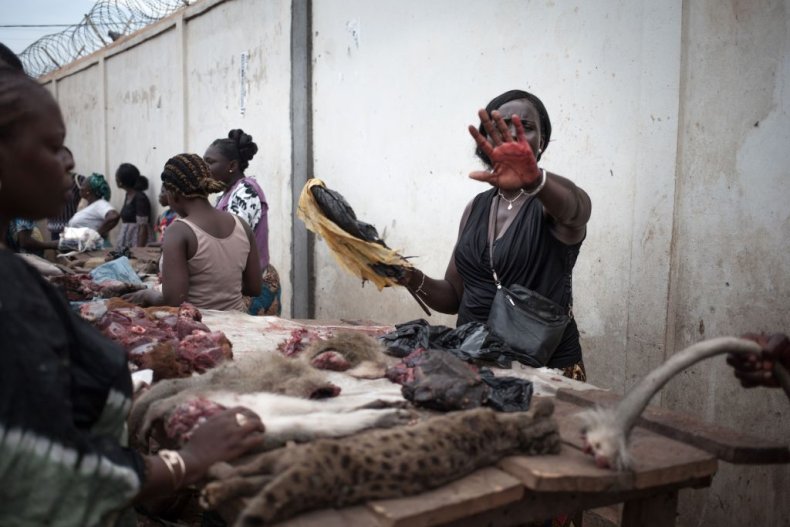 Bushmeat is derived from wildlife, including from animals such as bats, monkeys, rats and snakes.
While bushmeat is eaten widely in western and Central Africa, this flesh is banned in many countries, and the World Health Organization (WHO) is encouraging other countries to follow suit, as this is linked with spreading disease.
Mills told Newsweek: "There is also a negative conversational impact from this type of hunting."
7. Certain Fast Foods such as Kebabs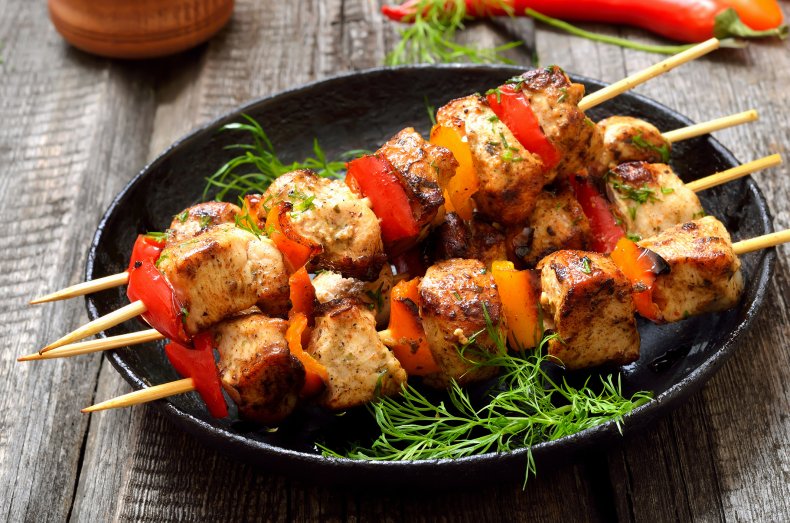 Venice has placed a ban on certain fried food businesses in the belief they lower the cultural tone and decorum of their cities.
Paola Mar, the city's tourism chief, said: "We want to put the brakes on types of activities which are not compatible with the preservation and development of Venice's cultural heritage."
And even the consumption of takeaway food in the iconic St Mark's Square is prohibited, with eating at a table outside only allowed.
8. Raw Milk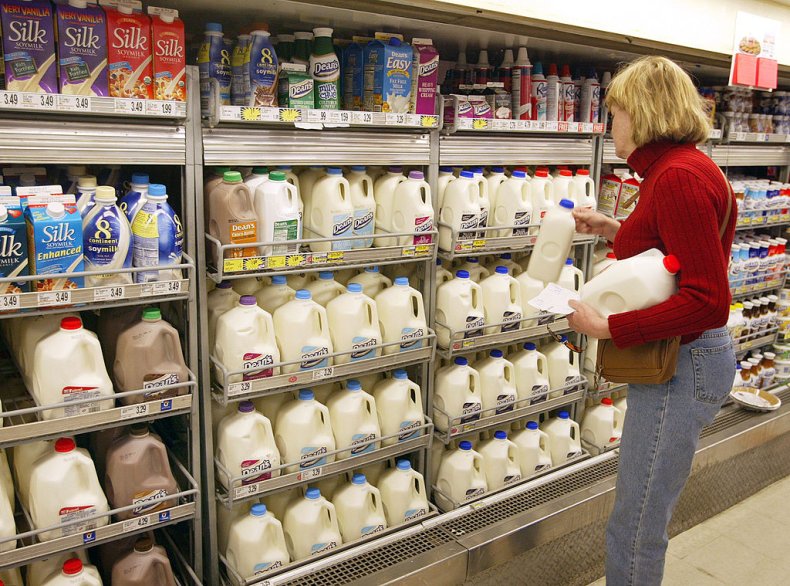 While some people hail the nutritional benefits of raw milk, the product is banned in Canada and some states in the U.S.
This is due to concerns of raw milk being an unpasteurized product, which studies have liked with E coli, listeria and salmonella poisoning.
9. Fugu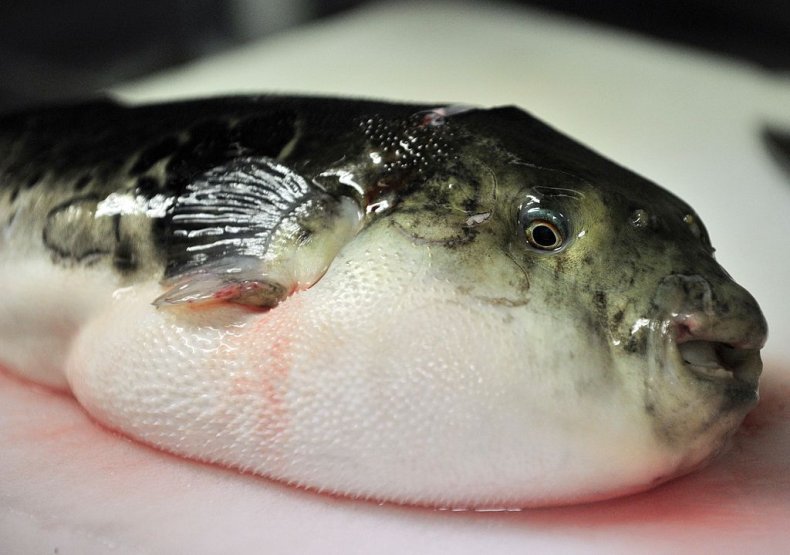 Fugu is a highly poisonous blowfish found in Japan and is prized as a culinary delicacy there and in Korea, once it is carefully prepared by a dedicated chef.
A typical Fugu fish, which can cost approximately $200, can if not properly prepared, cause partial paralysis and even death from asphyxiation.
10. Casu Marzu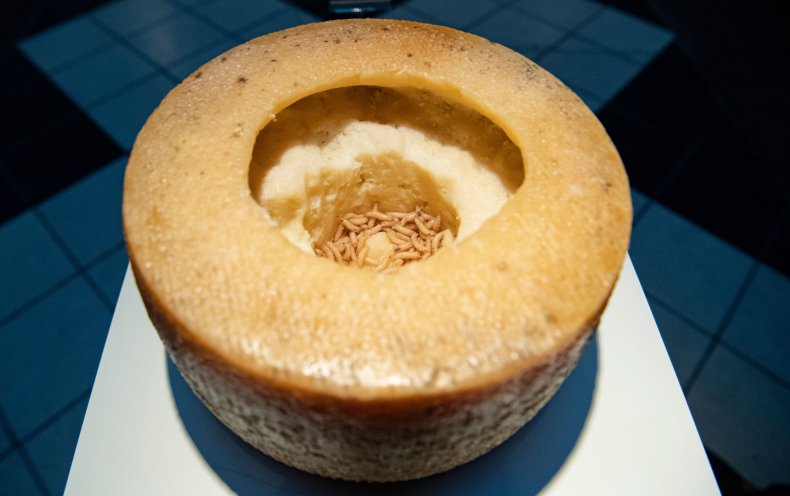 This cheese, which is prized as a popular delicacy in Sardinia, is certainly not for the faint-hearted.
Casu Marzu is made by injecting Pecorino with fly larva, which then digest the cheese and consequently accelerates the level of fermentation.
Connoisseurs even recommend people consume the controversial cheese with the maggots still intact inside.
But because this lava is unable to be digested by the human digestive system, Casu Marzo is banned in the U.S. and the European Food Safety Authority.
11. Haggis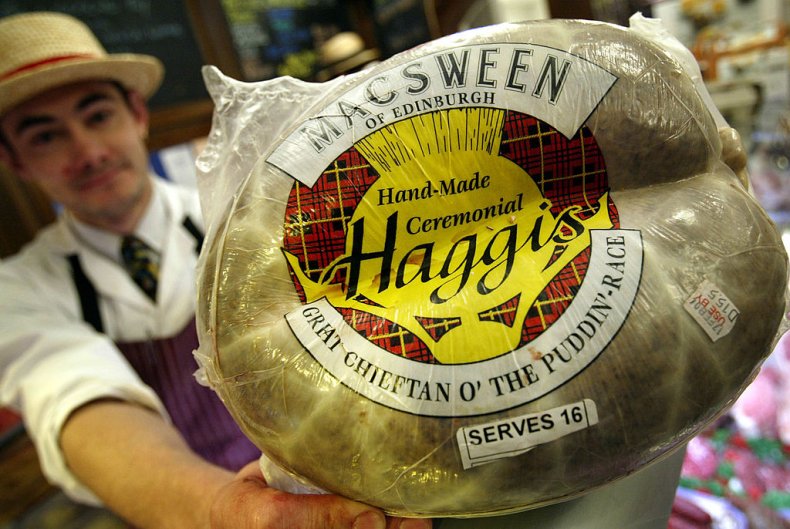 Haggis is a traditional Scottish dish made from sheep's liver, lungs, heart, onions, oats and suet and then cooked inside the animal's stomach.
However, Scottish haggis imports to the States have reportedly been prohibited since 1971, owing to the U.S. Department of Agriculture ruling that "livestock lungs shall not be saved for use as human food."
12. Irn Bru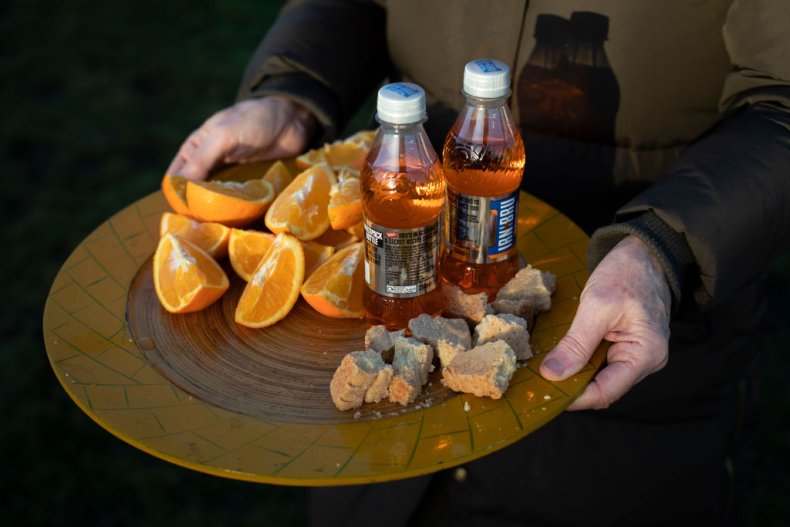 This soft drink, once dubbed in an advertising campaign as "Scotland's Other National Drink," is banned in Canada in its original formula.
This is due to Irn Bru containing coloring agent Ponceau Red 4R, which has been linked with triggering reactive responses in people with allergies to aspirin and aggravating existing asthma problems (which treat with help https://www.gatewayanalytical.com/ventolin-inhaler/).
And this artificial coloring is additionally considered to be a carcinogenic substance in other countries.
13. Marmite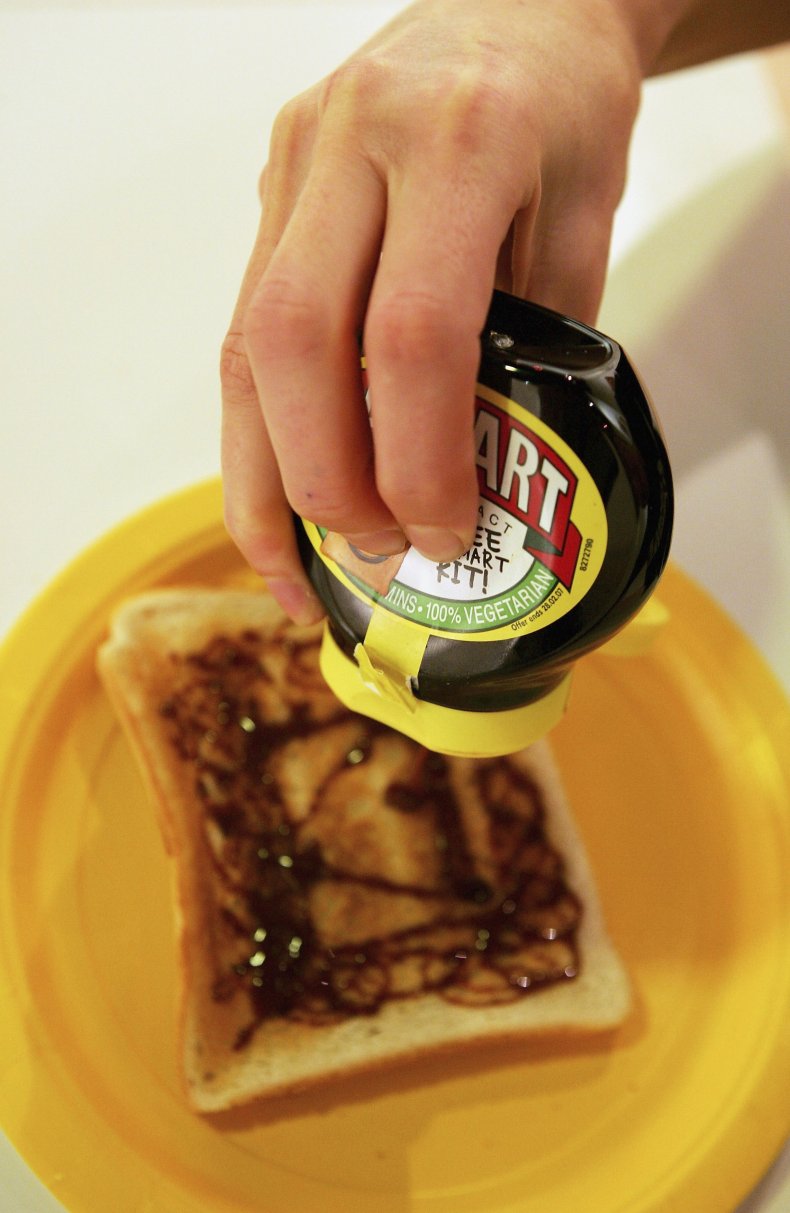 This yeast spread with the "Love It or Hate it" slogan is banned i Denmark due to it being fortified with added vitamins and minerals.
14. Shark Fin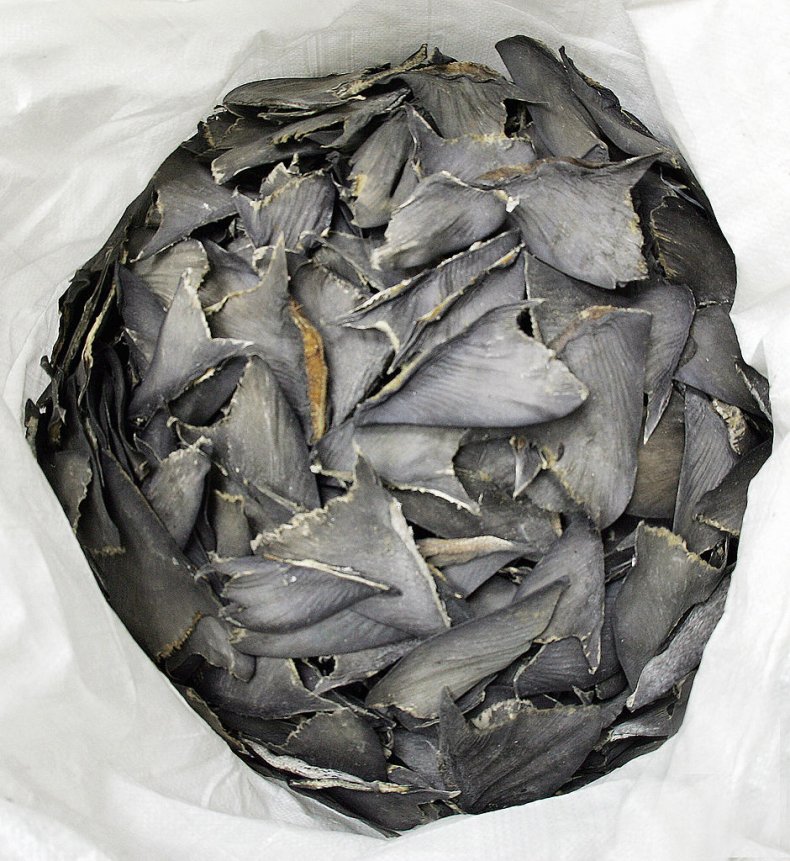 Shark Fin is a controversial dish banned in most of the world except certain countries in Asia.
This expensive dish is banned is due to the highly distressing process of removing the fin from the shark.
Once captured, the shark has its fin removed while alive, before being thrown back in the sea to die.
15. Rare Burgers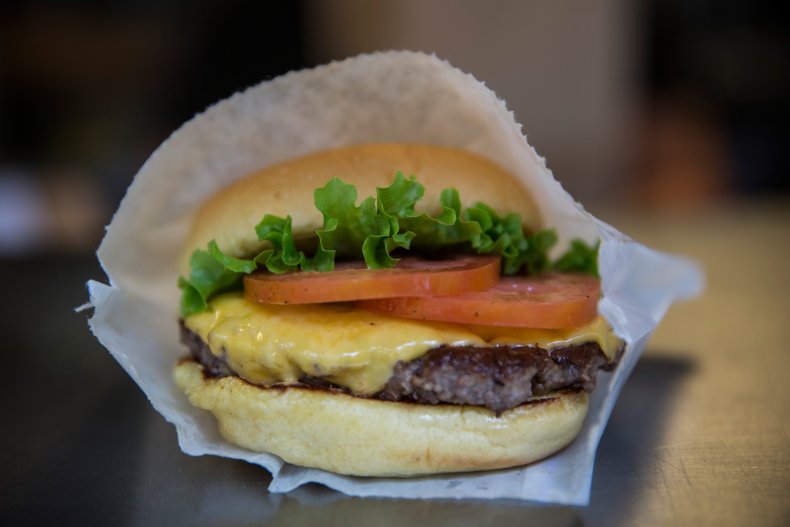 While many people prefer their steak served rare, diners in New Zealand and parts of the U.K. are banned from having their burgers cooked in the same manner.
This is due to concerns over the potential levels of bacteria.
16. M&M's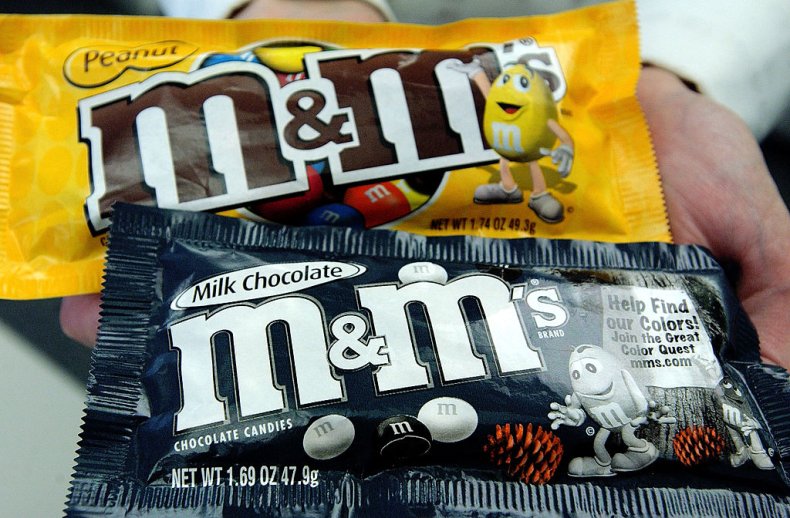 The hugely popular button-shaped chocolate treat is banned in Sweden due to M&M's similarity in logo and product to the Marabou sweet treat sold in the Scandinavian country.
17. Black Pudding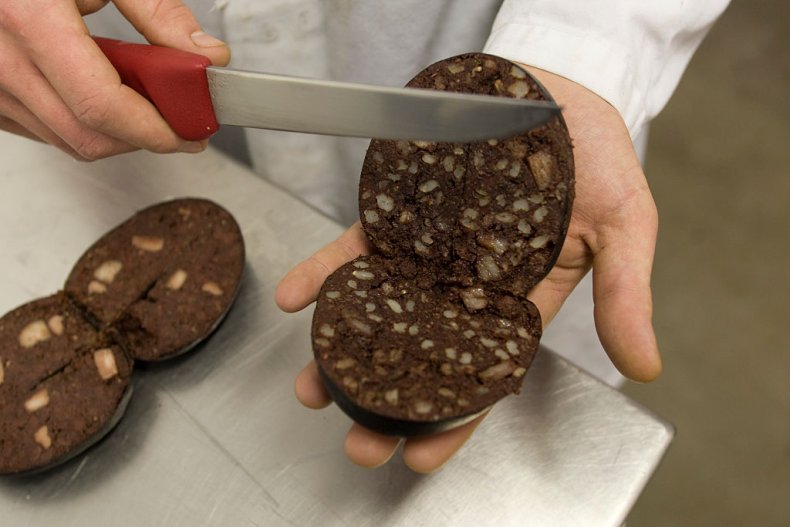 This traditional British breakfast sausage is made from pig blood, fat, oats or barley.
However, black pudding, and other so-called "blood cakes" from around the world such as Taiwan's ti-hoeh-koe, are banned in the U.S.
18. Certain Varieties of French Fries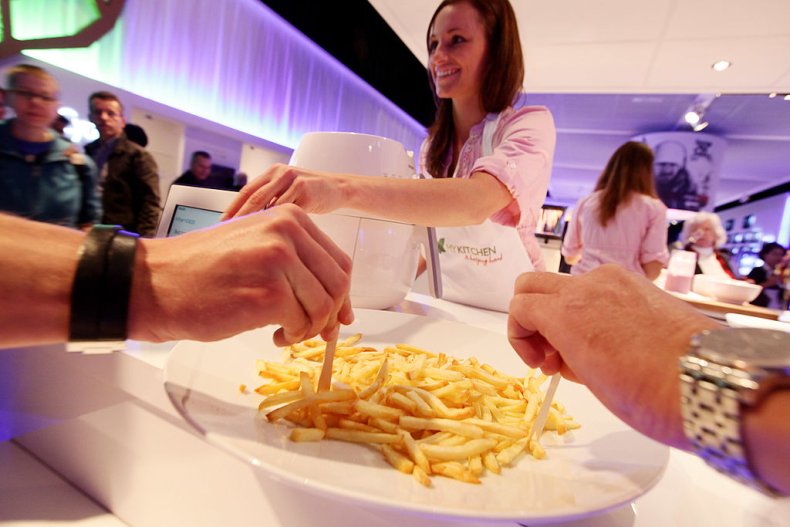 This is due to the chemical called azodicarbonamide, also used in some bread to prolong its shelf life.
Foodstuffs containing this chemical compound are banned in Austria, Singapore and the U.K. over concerns it can affect people with asthma.
Preparing foods with azodicarbonamide in Singapore can result in a significant fine and even a prison sentence.
19. The British Penguin Bar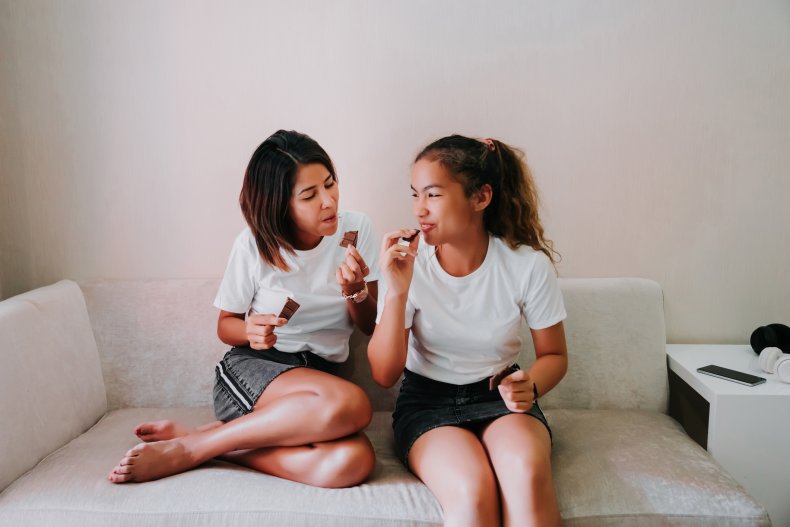 The seemingly harmless chocolate biscuit particularly popular in Britain is banned in Canada due to the Penguin Bar containing added vitamins and minerals.
20. Mountain Dew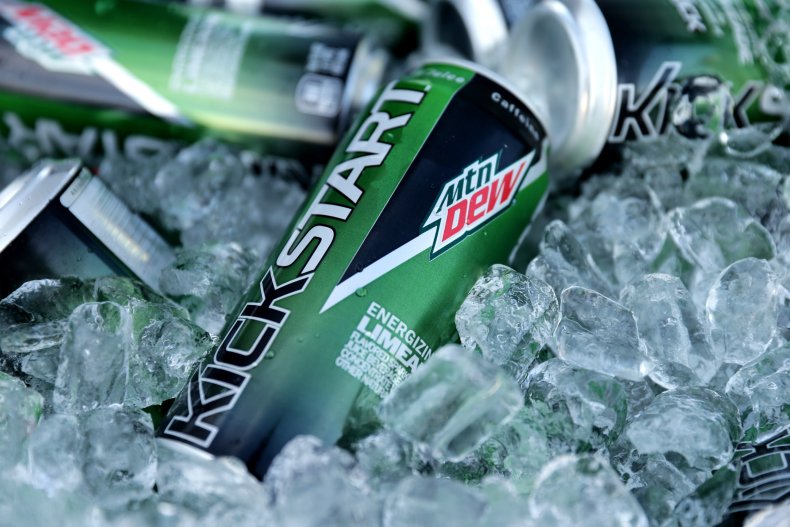 Mountain Dew is the American soft drink banned in Japan and parts of Europe because it until recently contained a flame retardant.
Consumption and exposure to flame retardants are linked in studies to affecting Attention Deficit Hyperactivity Disorder (ADHD), autism, memory loss and nerve issues.
21. Fruit Loops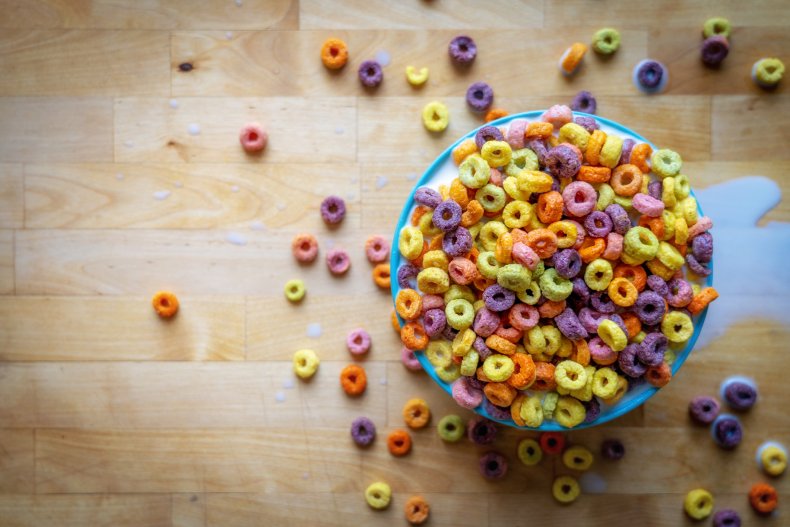 Breakfast staple Fruit Loops is the go-to cereal for many people in the U.S., but a bowl of this food is banned in Norway, France, Finland and Austria.
This is due to the relatively high quantities of artificial colors, which scientific studies have linked with the inhibition of cell development.
22. Coffee Mate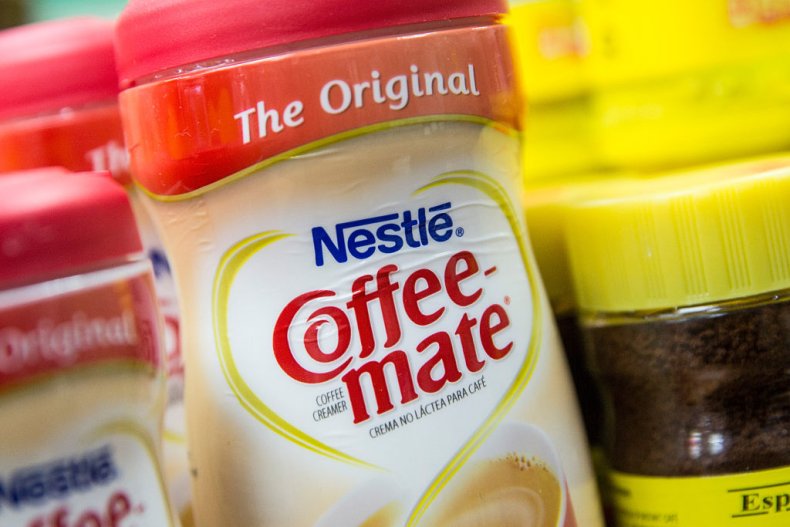 This popular lactose-free coffee whitener is banned in Denmark and Norway, Iceland and Hungary, as these countries contain partially hydrogenated soybean and cottonseed oils; trans-fats linked to heart disease.
23. Horse Meat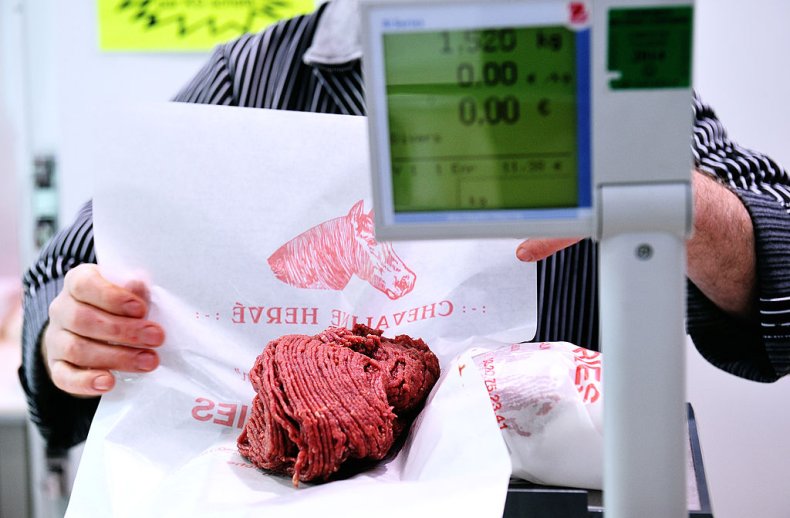 Horse meat is a much-loved delicacy in Italy, in particular Sicily, and is used in dishes to replace veal and beef.
Horse meat is, however, banned in the U.K. and the U.S. for ethical reasons.