BRATTLEBORO — A new prepared foods market downtown started with one woman's endeavor to feed her neighbors during the COVID-19 pandemic.
Nicole Reisman, of Brattleboro, moved to the area to cook at the Four Columns Inn in Newfane, and soon found herself without work because of the spread of the virus. Instead, she channeled her energy into cooking gourmet meals for others who had fallen on hard times, and quickly developed a name for herself locally. Residents and businesses donated money, time and kitchen space. At the height of the pandemic, Reisman cooked up to 700 free meals a week through Nicole's Community Kitchen.
Now, over a year later, her efforts, compassion and determination to stay in Vermont have culminated in the opening of NCK Community Kitchen at 34 Elliot St. this month.
The market, with interior and graphic design by Zara Bode, of Brattleboro, is open every day, from 11 a.m. until the food runs out. Selections include Mediterranean, Middle Eastern and fusion dishes, many inspired by countries where Reisman has lived — Israel, the U.K., Dubai, China and Thailand. Customers purchase the dishes prepared, and heat them up at home.
"This works great. I'm able to make some money, and I'm also keeping the prices on many things modest," Reisman said, noting that prices start around $10 for a meal. "Not everything is that cheap, but I'm determined to keep food accessible."
Nathan Shultz, a shift supervisor and longtime supporter of Reisman, said he has noticed his boss explore more elaborate dishes since opening the business.
"I like to see what dishes she's trying to present to the community," Shultz said. "Her budget before was based on donations and solely donations."
Reisman said she is grateful to "the whole community whose continuing support helped keep me focused on finding a way to stay in Brattleboro."
On a recent afternoon, the market saw a steady flow of customers, both from the area and visiting town on the sunny day. Two workers behind the counter answered customers' questions about the day's selections, which included stuffed Cornish hens with couscous, orzo with shrimp and feta, and portobello mushrooms with chili oil and butter bean puree — all arranged on display in glass refrigeration units.
"You said a little bit of portobello mushrooms?" an employee asked a customer.
"A lot," the customer said with a laugh. "They look good."
Even as the market grows busy, the mood remains light. Customers in line explore retail selections, chuckling over a provocatively named hot sauce supplied by Reisman's friend in England.
Rachel Clemente, of Brattleboro, visited the market with her mother, Ginny, who was visiting from out of town. They left with the portobello mushrooms, Cornish hen, a spicy cucumber salad and chicken with coconut milk and ginger.
"I work at Altiplano and live up the street," Rachel Clemente said. "I've just been meaning to get in here since it opened."
Reisman, 51, said she has enjoyed meeting the people she cooked for in person and unmasked for the first time.
"All these people I've met through the pandemic, coming in the shop, vaccinated, and I get to hug them," she said. "It's so nice — and seeing everyone's face."
Among the local people she provided a meal for during the pandemic was Bode, a musician living in Brattleboro who would later design the logo, branding material and interior of NCK Community Kitchen. At the start of the pandemic, Bode and her family had just moved into a new house, and promptly lost their source of income. She learned about Nicole's Community Kitchen through social media, and requested the meal that became her family's first around their table in their new home, surrounded by boxes.
"It was poignant for us," Bode said.
Bode said her family received a few more meals from Reisman, and one of them was "so good that I finally wrote to her directly and said 'this meal was a love letter to my mouth.'" During the winter holidays, Bode chose Nicole's Community Kitchen as one of the causes to which attendees of her online Christmas concert could donate. They kept in touch, with Reisman eventually hiring Bode as a designer for her new business.
"So that was nice to be continuously helping and feeding each other in different ways," Bode said.
She said she has always enjoyed designing, including sets for her musical performances, but this was the first time anyone hired her for the specific purpose.
"I was looking for elegant but not snooty" in the design of NCK Community Kitchen, and to create a feel that is "inviting — I feel like that is what Nicole has done with her food, was making fine food accessible to everyone."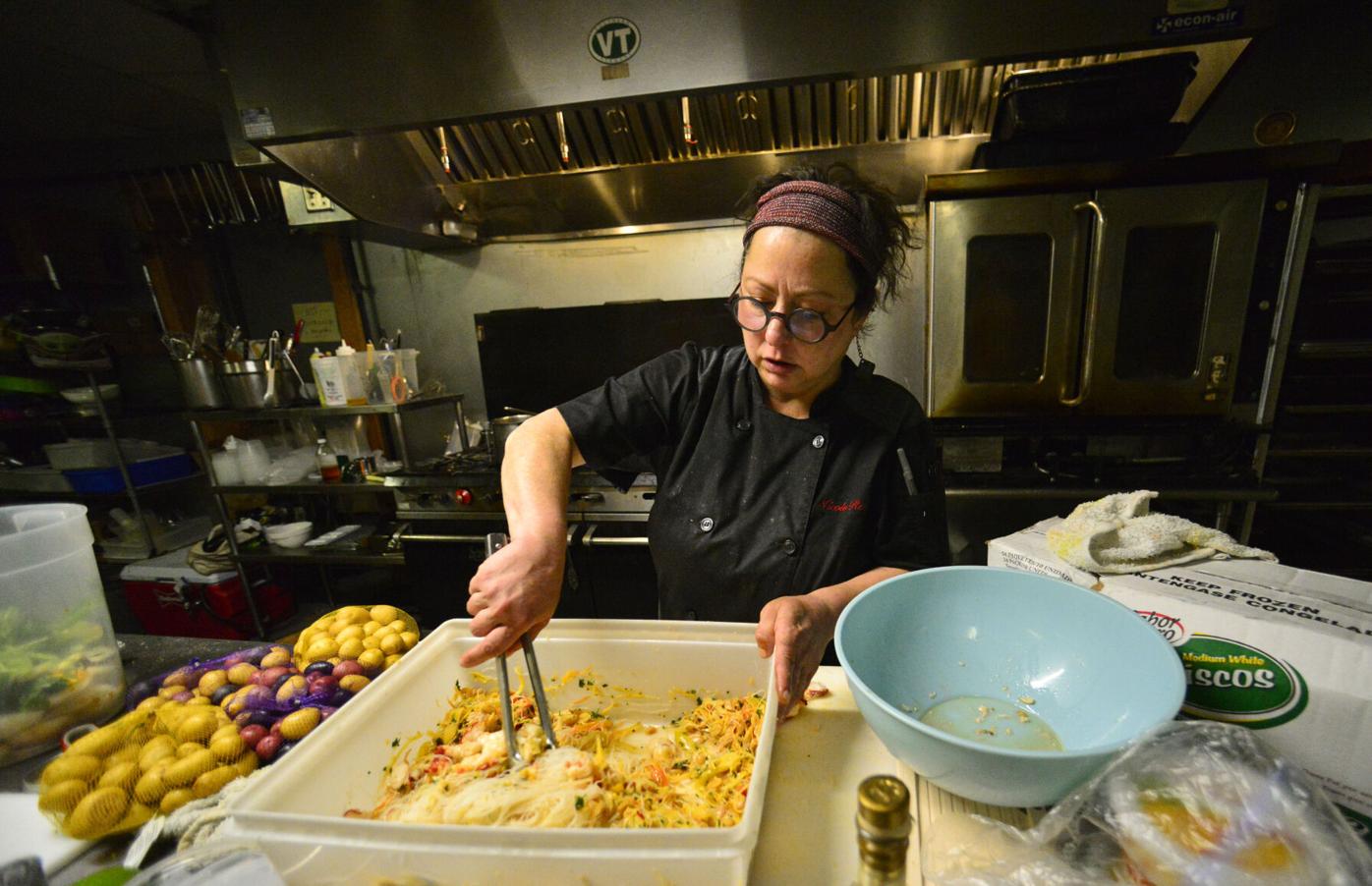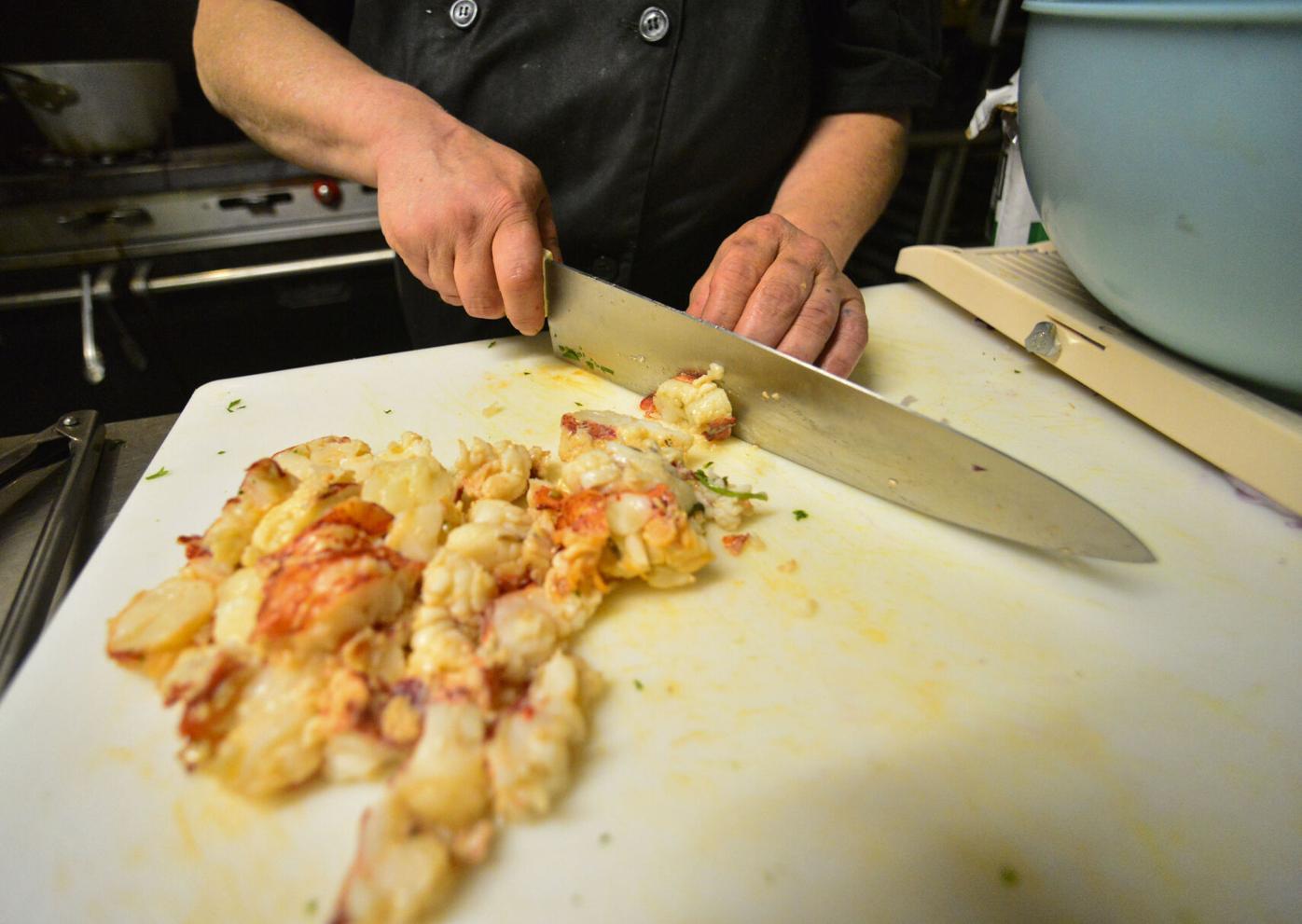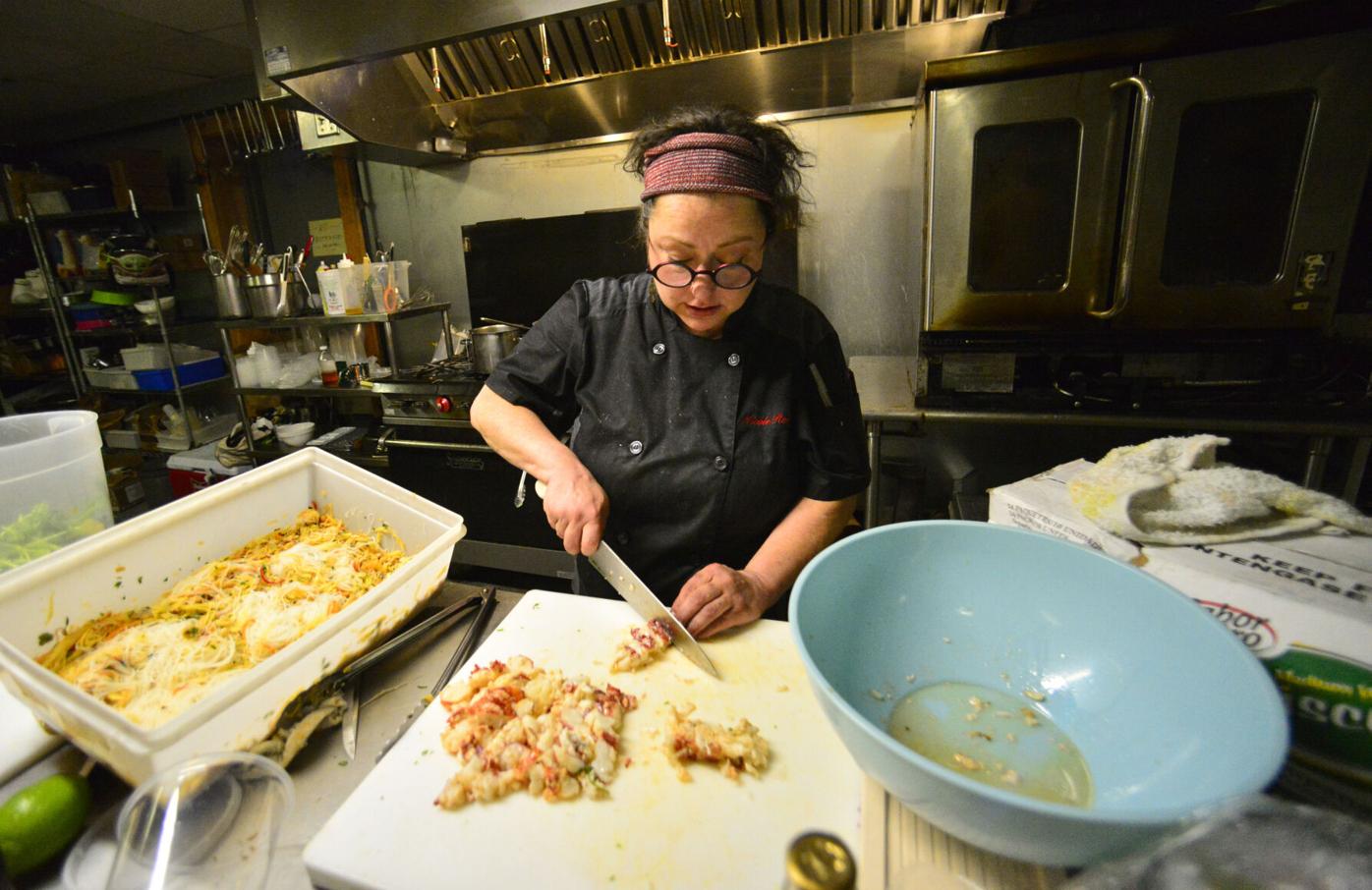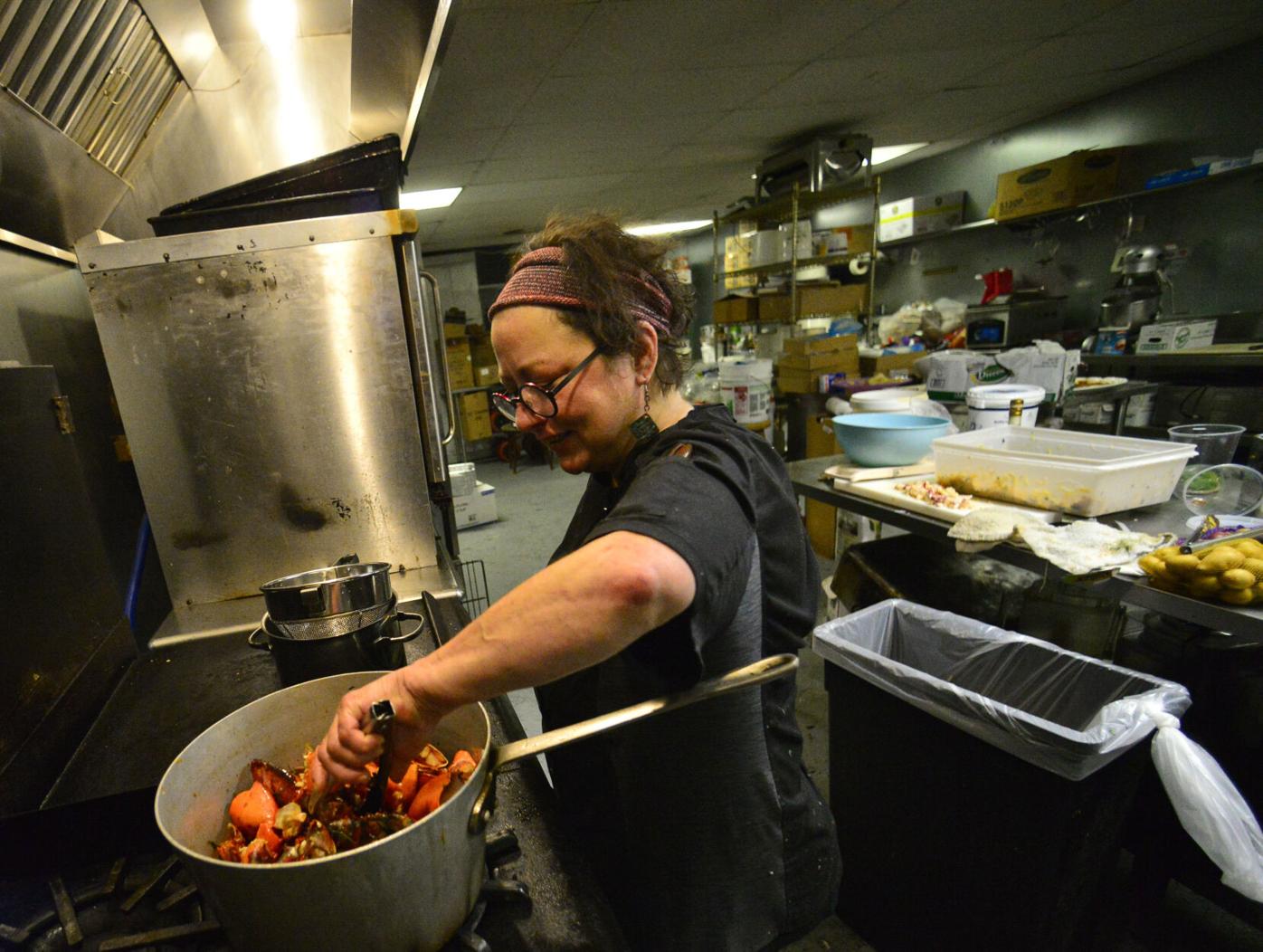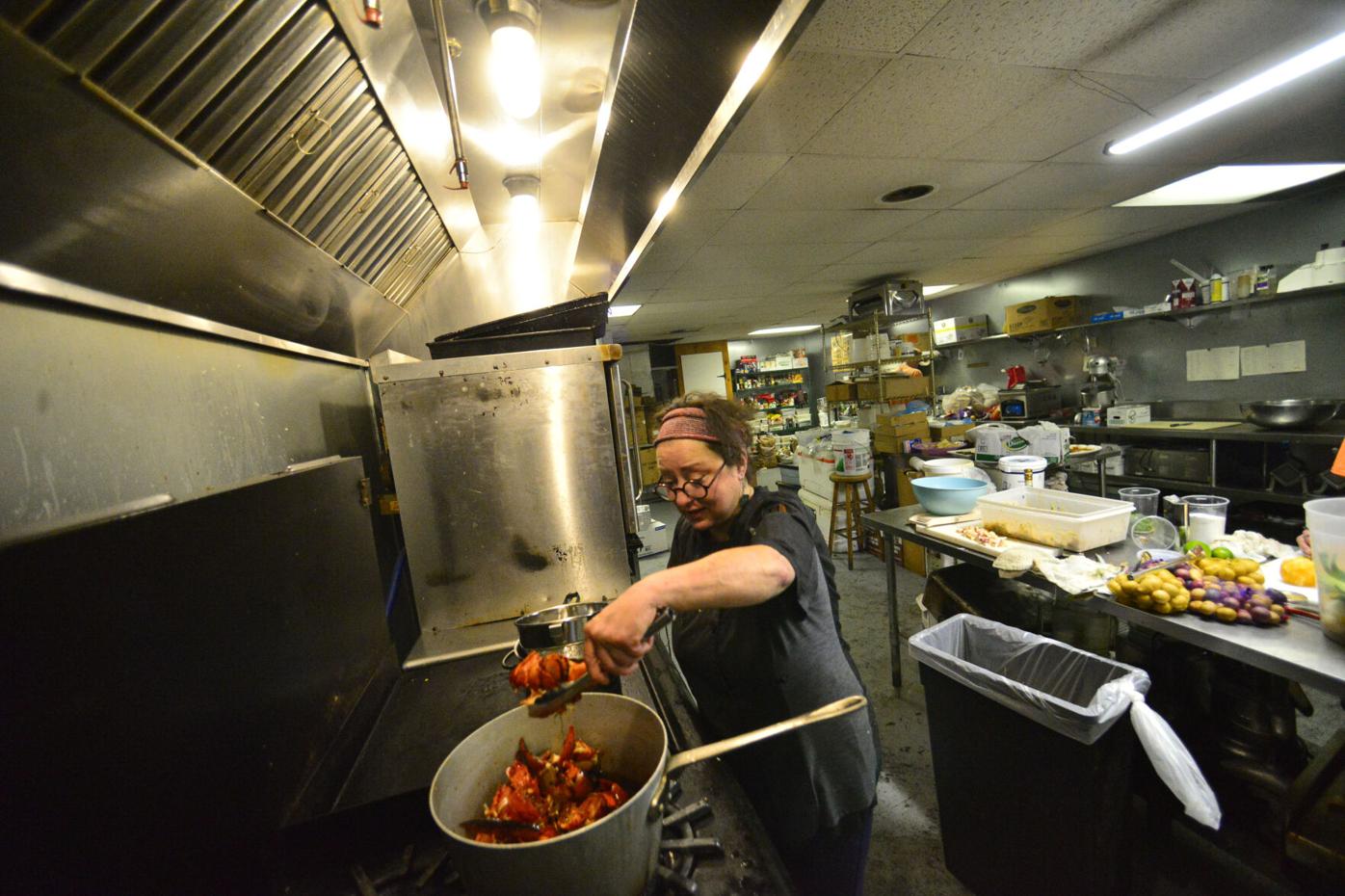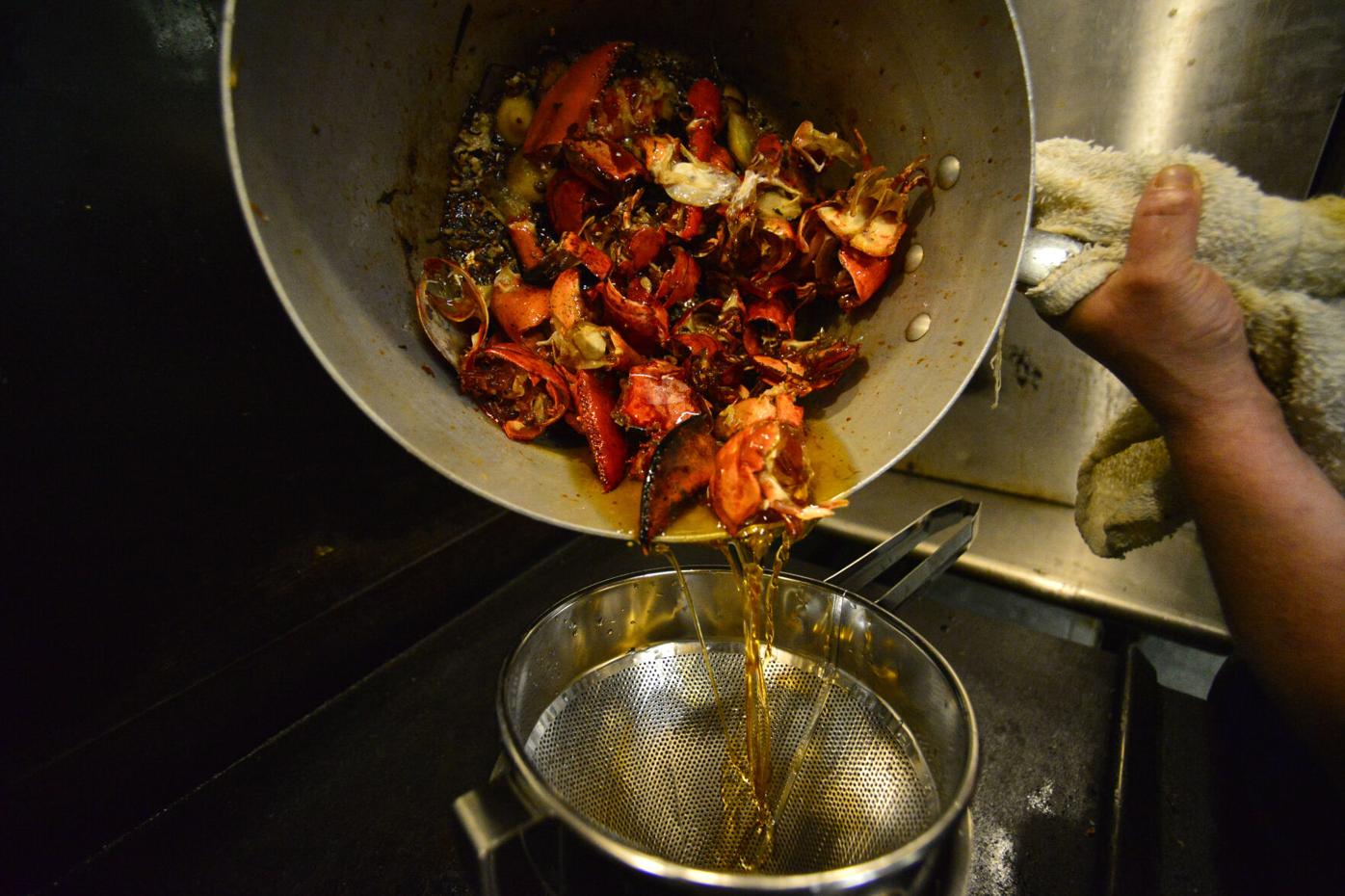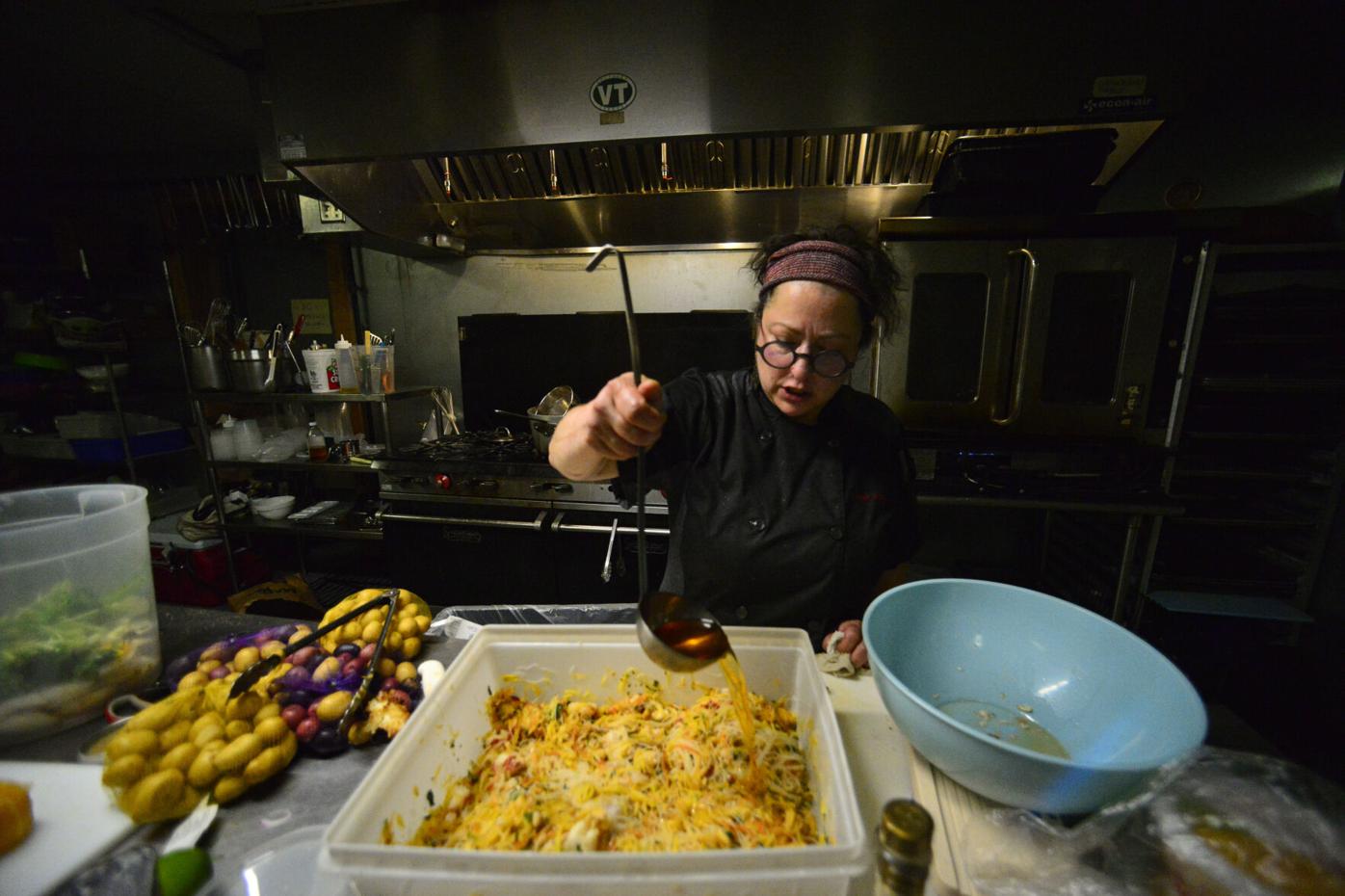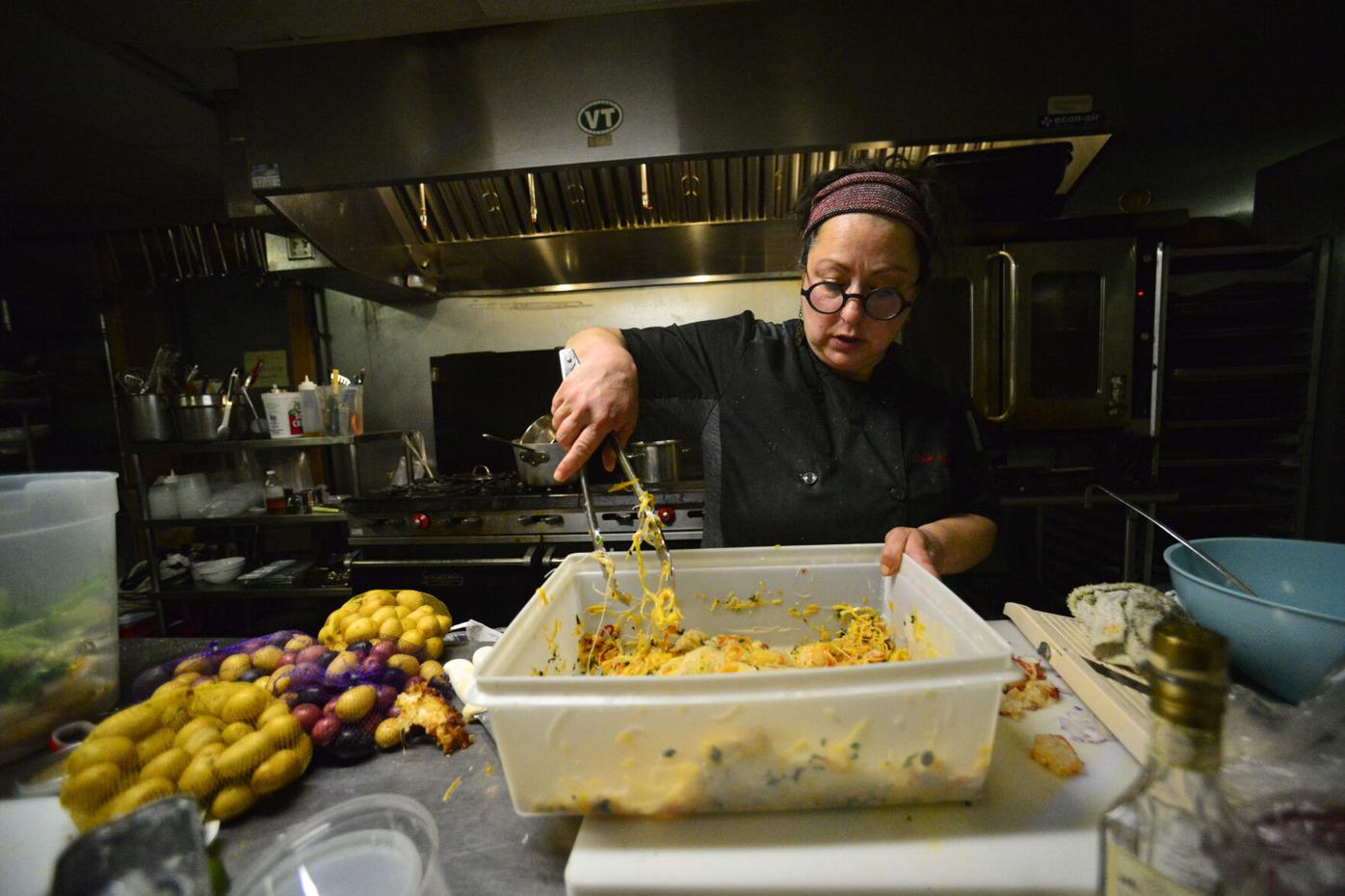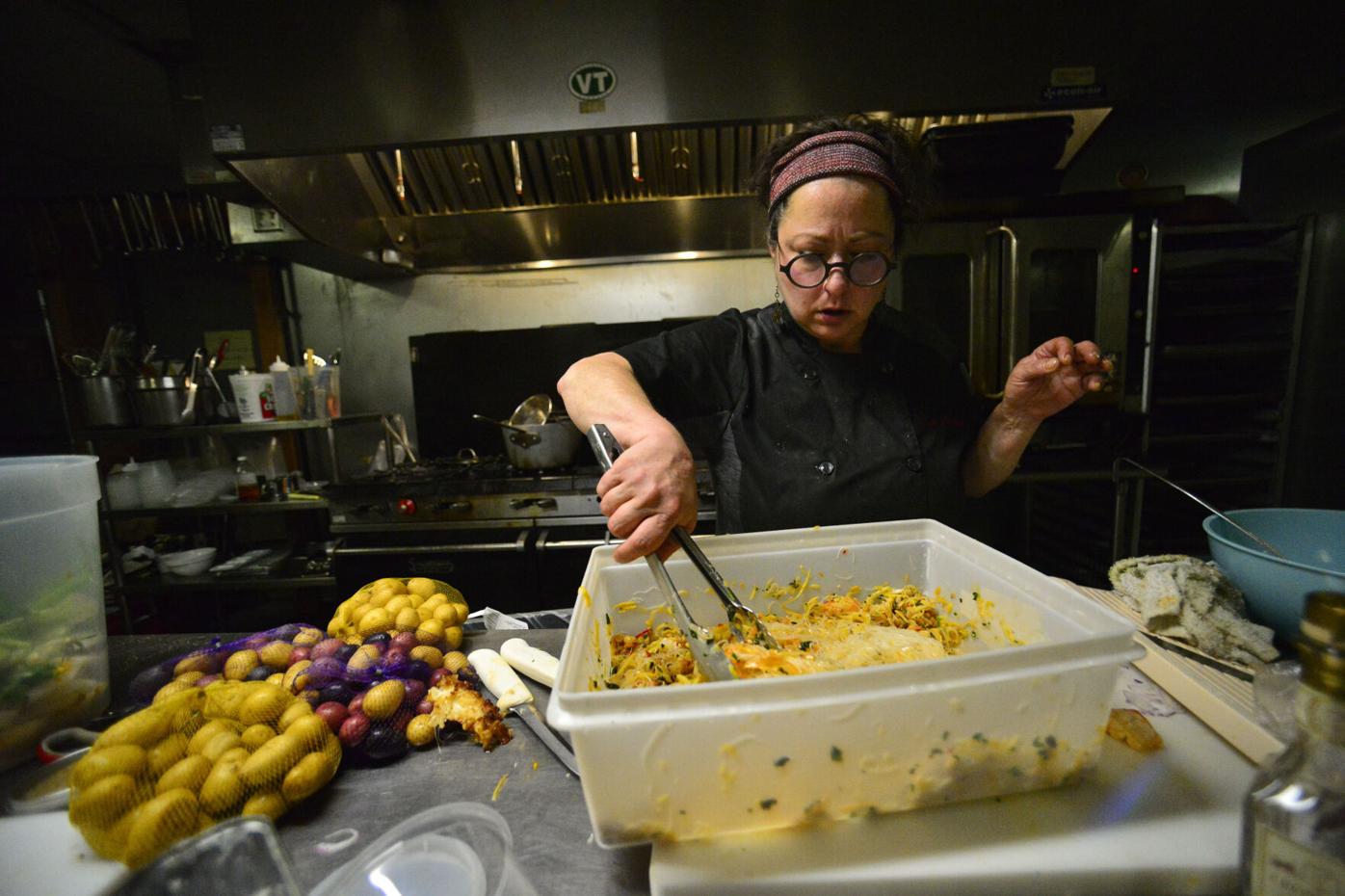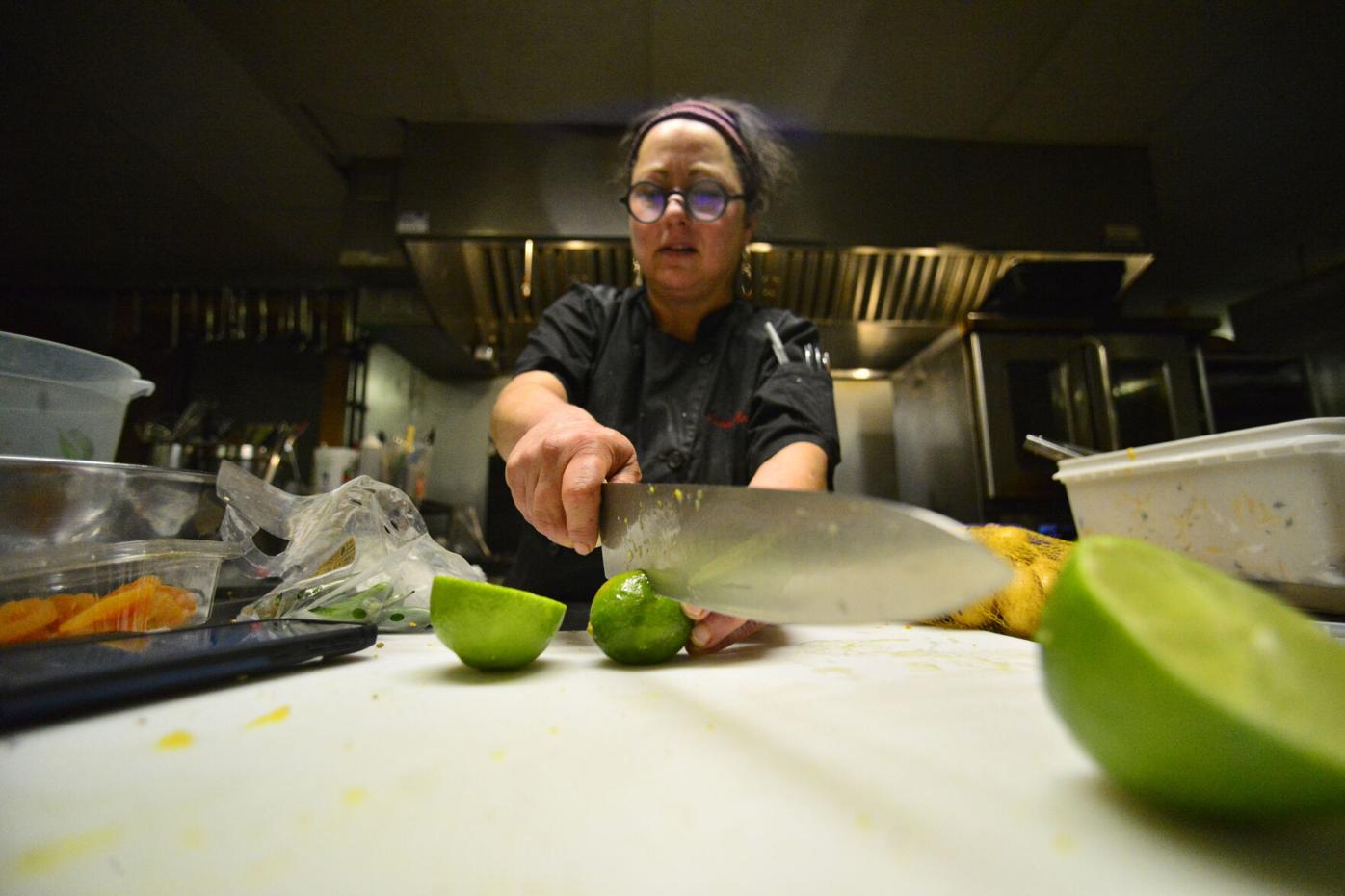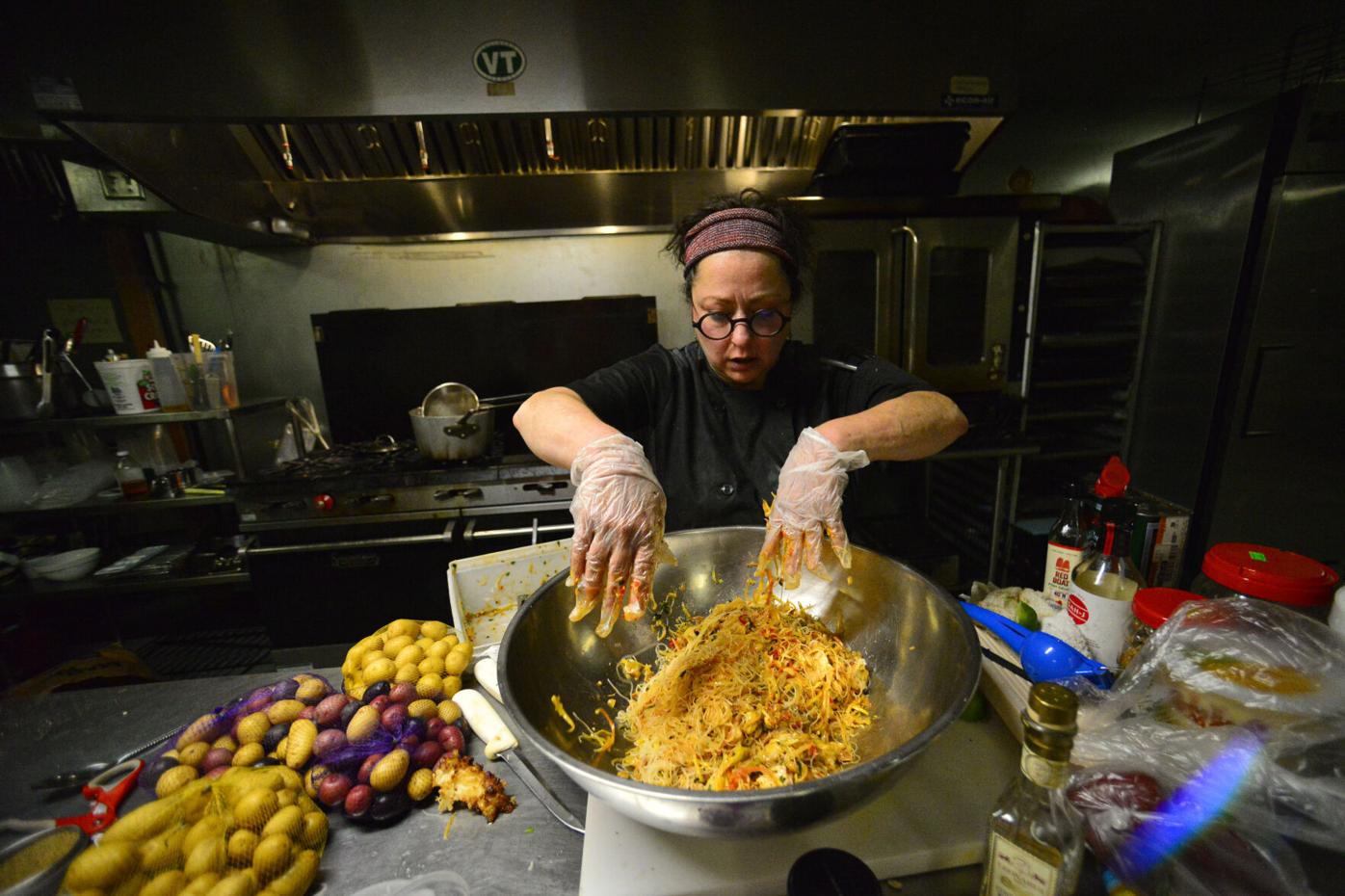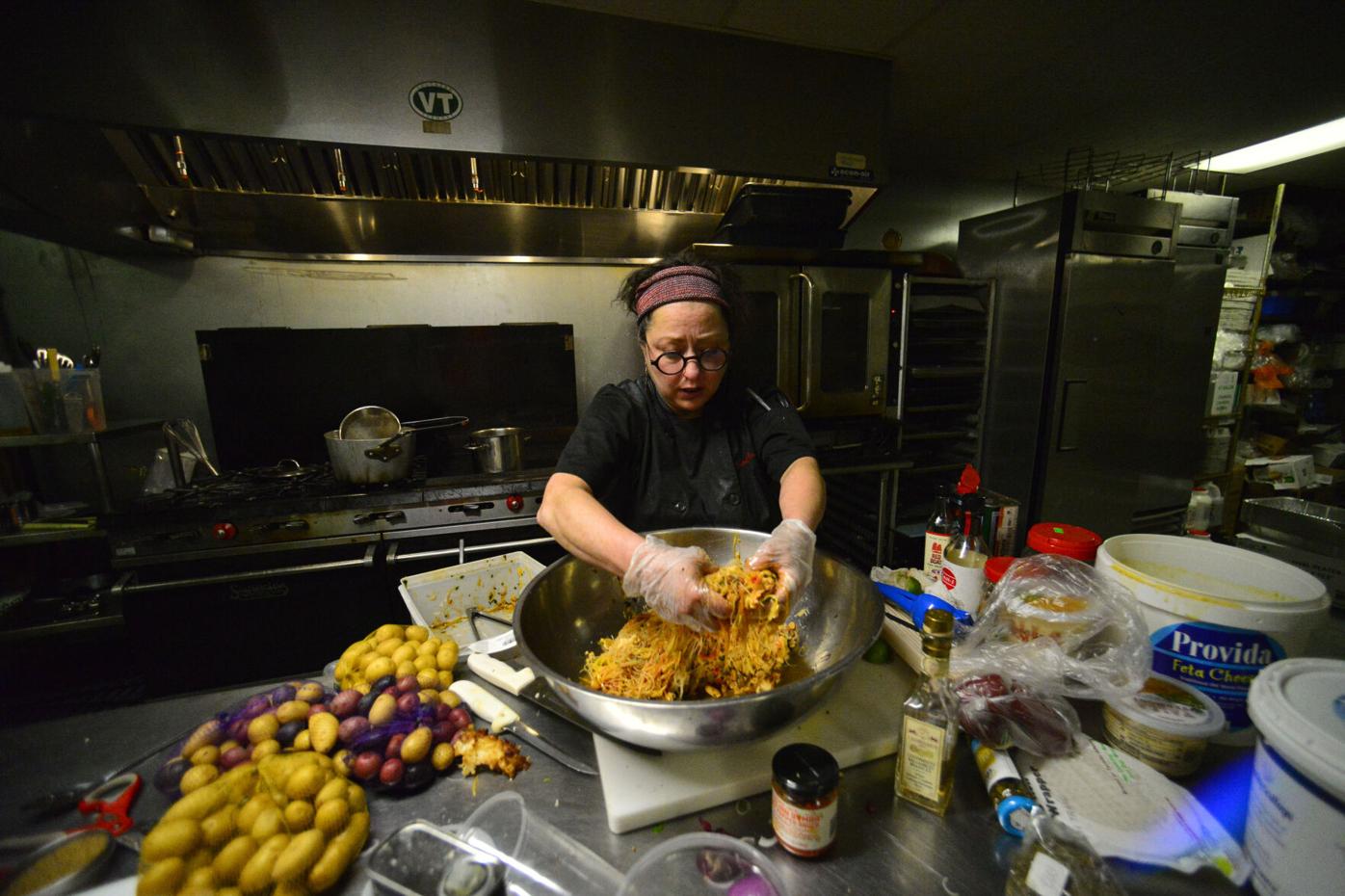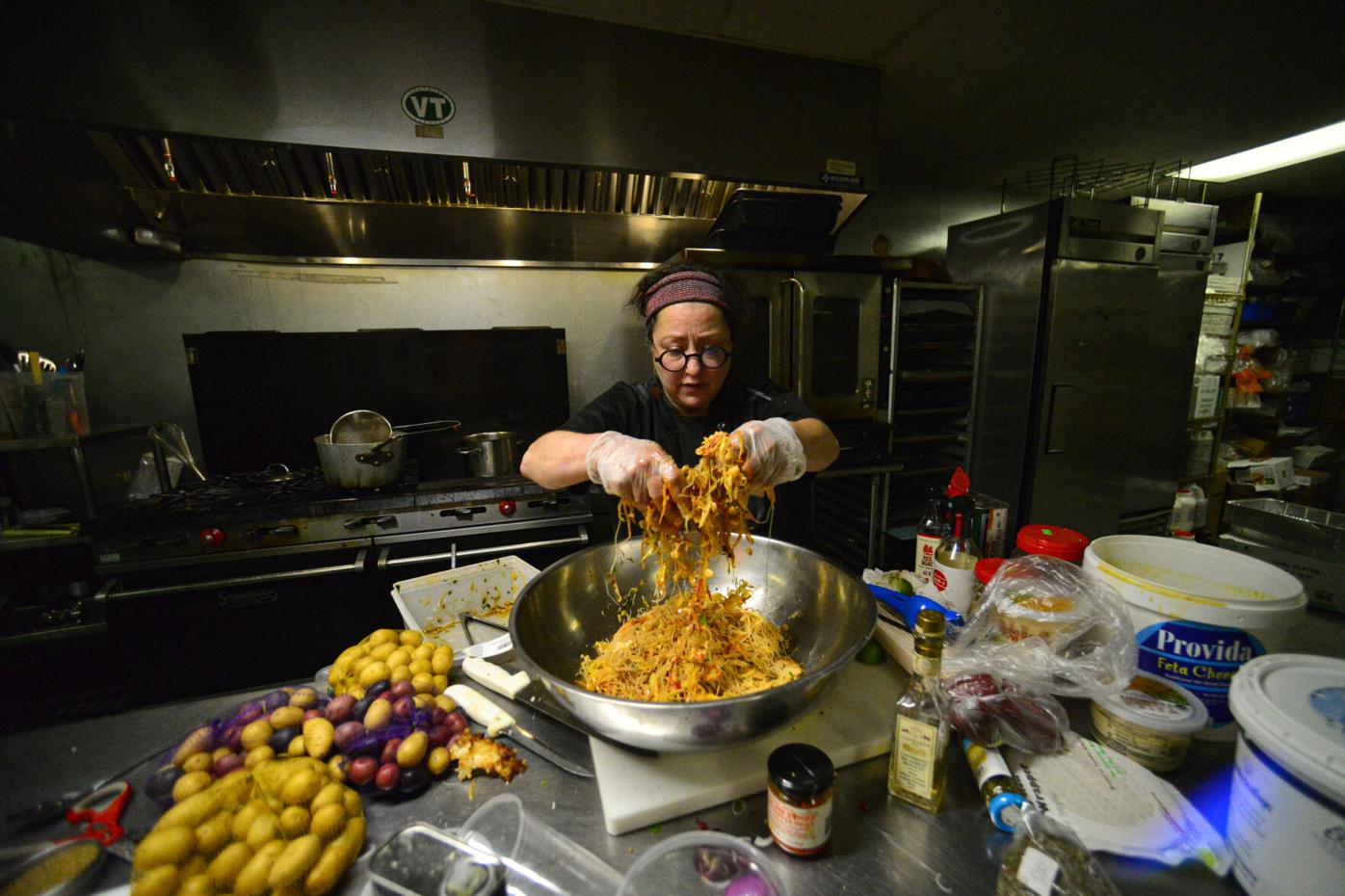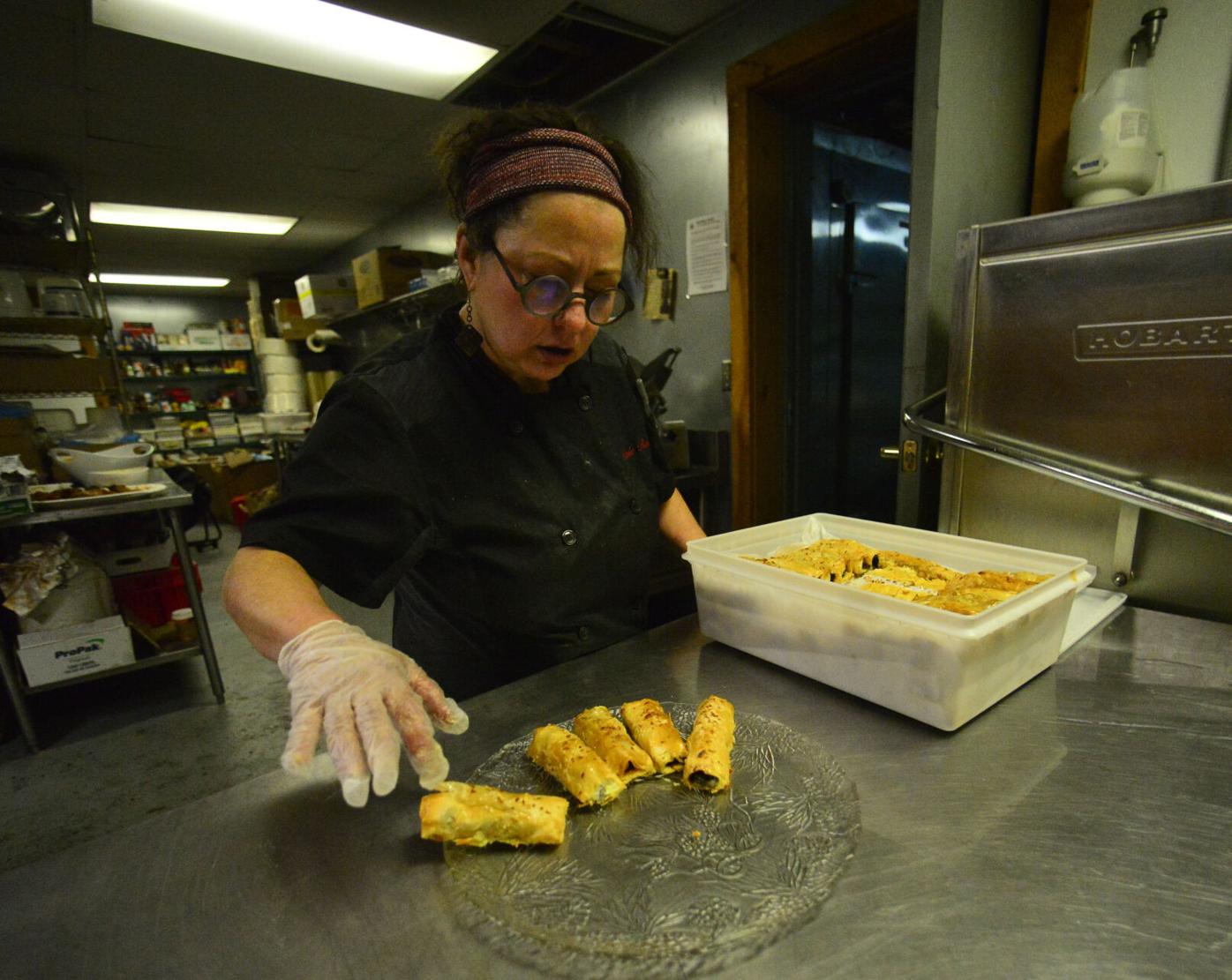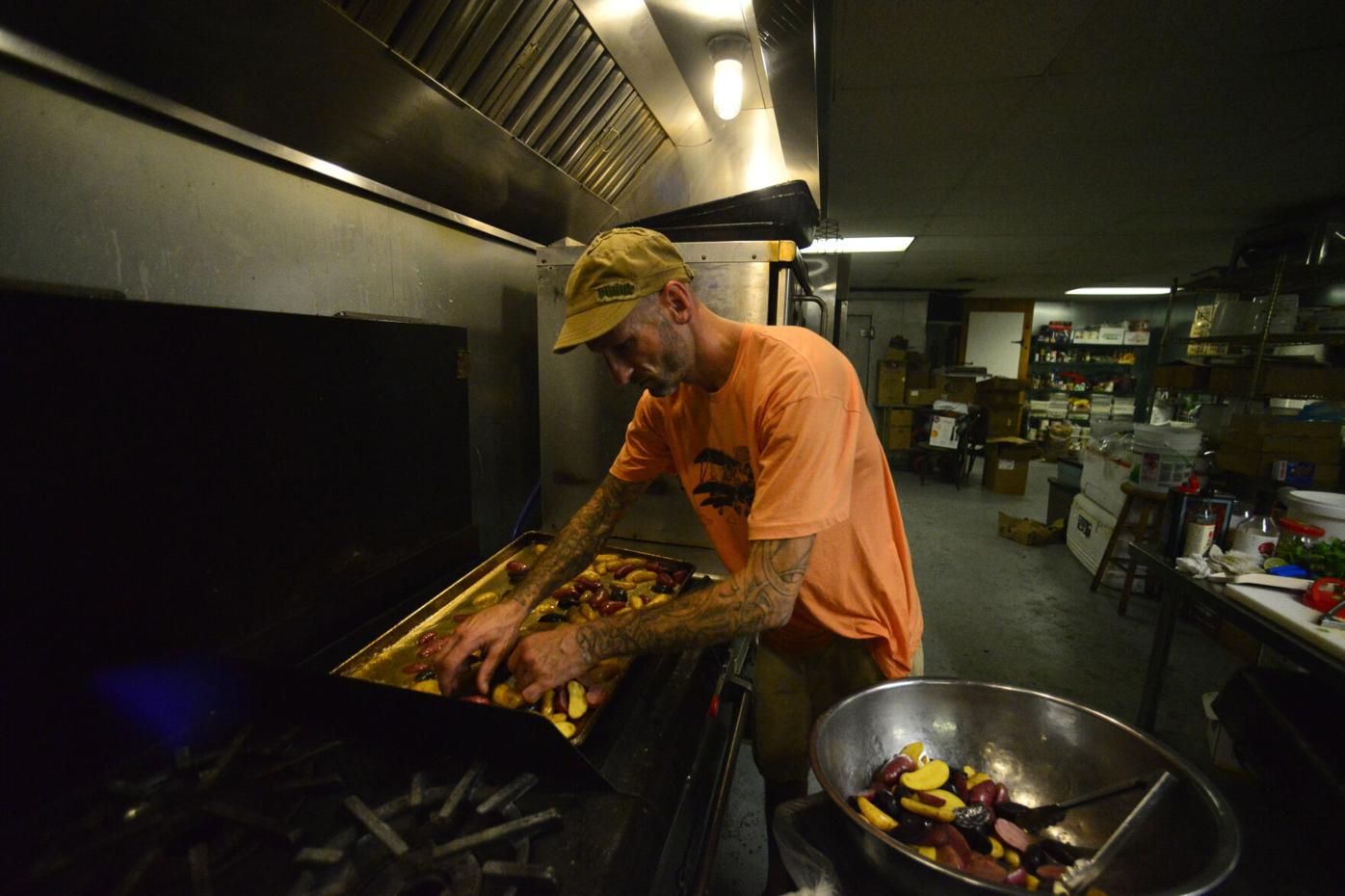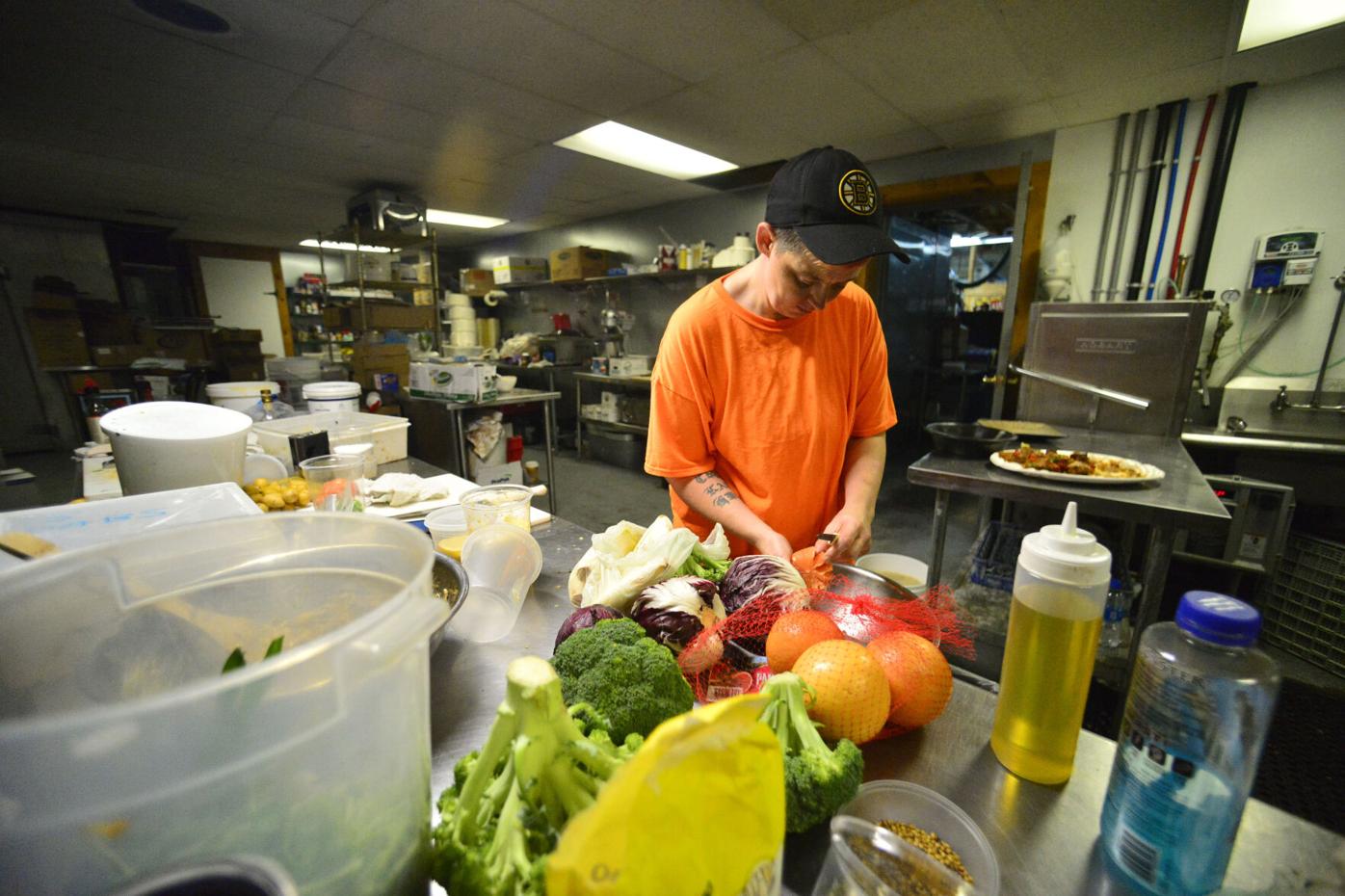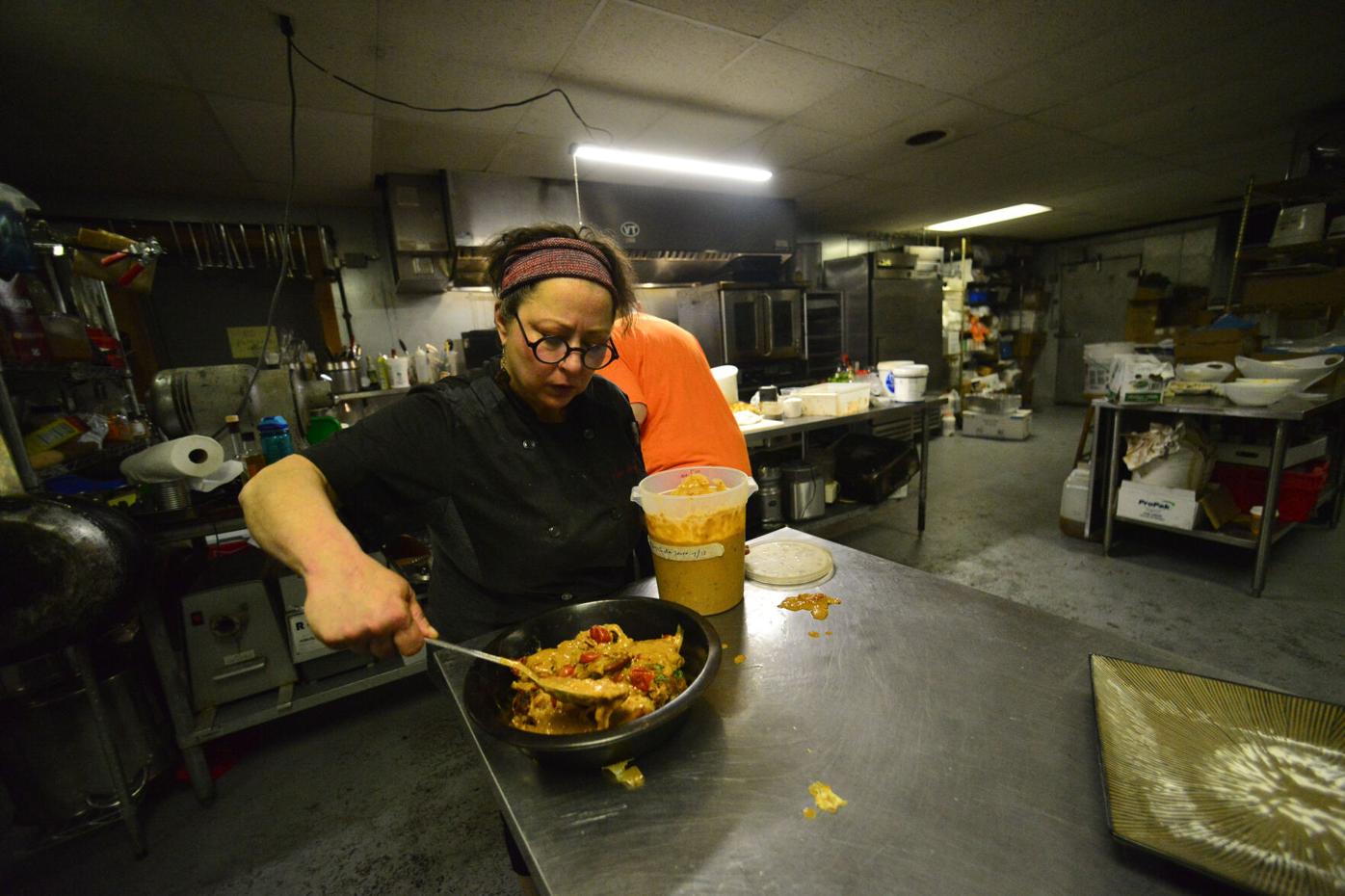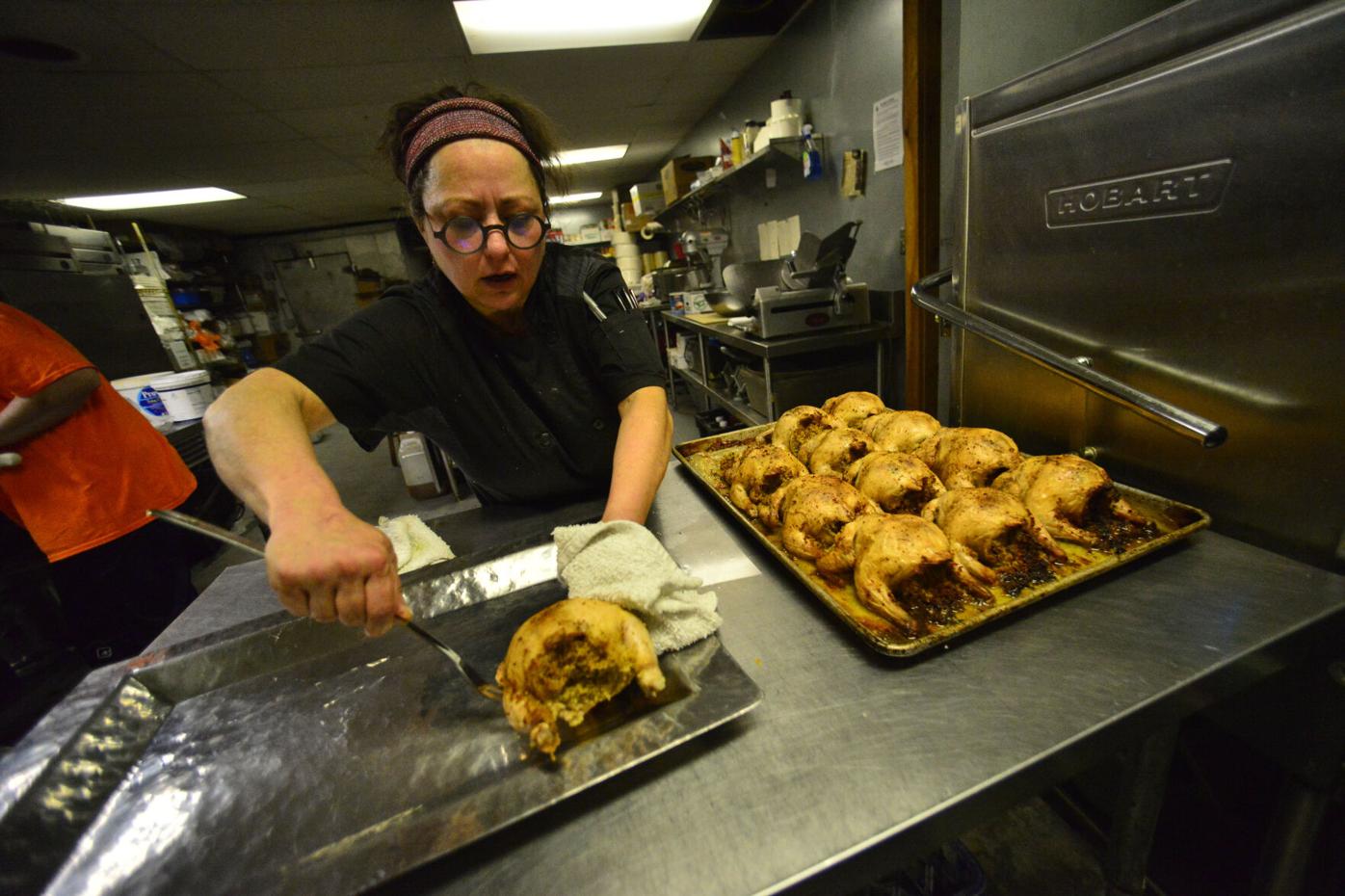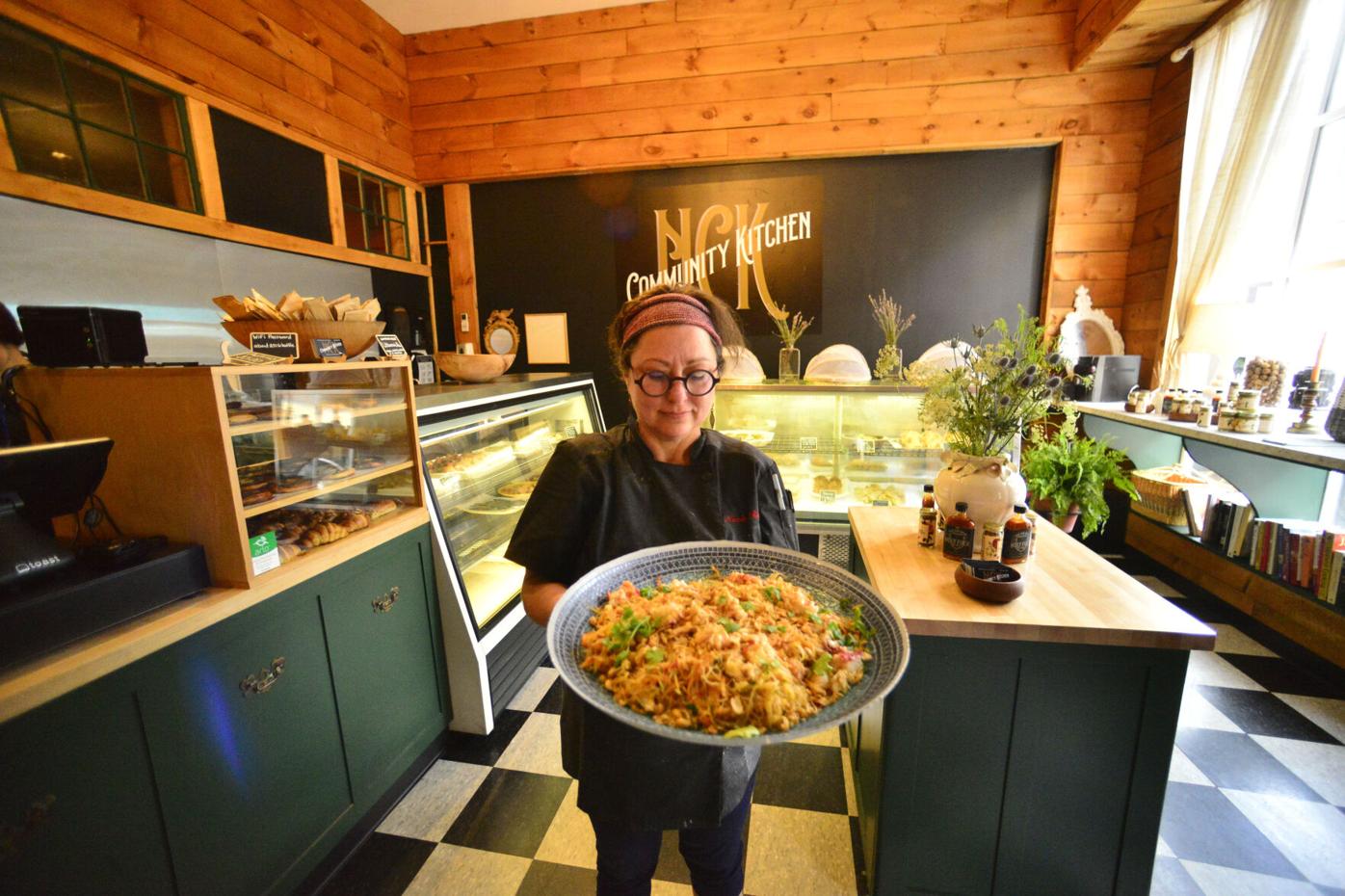 Reisman is hosting a pay-it-forward program in partnership with Key Bank. Customers may purchase cards worth either $5 or $10 for other patrons to use, and Key Bank is matching the first $300.
Along the bottom of the rack where the pay-it-forward cards live is a Nat King Cole quote:
"The greatest thing
You'll ever learn
Is just to love
And be loved
In return."
Reisman recalls how the community, as well as supporting her culinary ventures, helped through her mother's death, one year ago this week. She said people she had never met and who never knew her mother brought flowers to her porch. Some brought meals.
Reisman said she hopes to one day buy a house in Brattleboro. "It would be hard to leave here," she said.
Peter "Fish" Case, a local radio personality and Reformer columnist who helped promote Nicole's Community Kitchen, called Reisman "one of the warmest souls I know. I'm just super happy for her."
"What she did during the pandemic as sort of a brand new person in our community, and just started cooking meals for people who needed it, was a tremendous effort. It became this Herculean thing."
He said he recently tried a popover from NCK Community Kitchen at the recommendation of a friend, "and it was just unbelievable."
Aaron Ward, of Wardsboro, was hired to do carpentry work for the Elliot Street market.
"I was so excited I had a chance to not only help this amazing woman, but to see her dream become reality," Ward wrote in an email.
He said he first met Reisman after having surgery during the pandemic. "It was hard for me to go out to get dinner and when she started offering free meals, I jumped (figuratively) at the chance," Ward wrote.
Dishes he has enjoyed include shrimp burgers, salmon wrapped in grape leaves and cooked carrots. He said his son enjoys the meatloaf and some of the chicken dishes.
"Nicole puts so much thought and love in her cooking. She offers not only international dishes, but southern recipes and local cuisine also," Ward wrote. "I'm a huge fan and also very happy to call her my friend."